---
The only unfortunate incident is having Muslim 101'ers around to complain.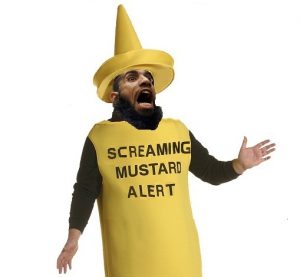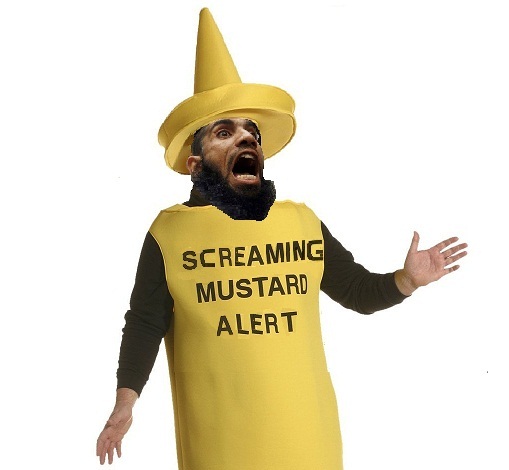 I think that some Christian group should complain how the word Allah looks like a woman's breasts, and demand it's removal from public life.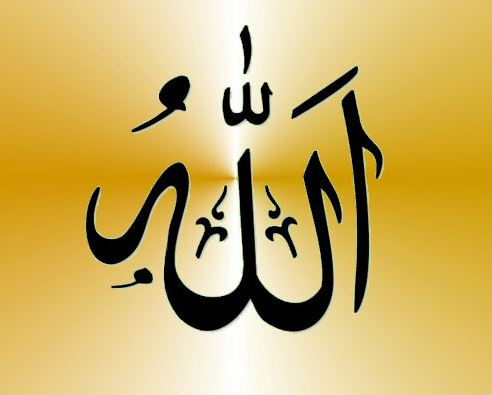 Whining over this, a supposed upside down allah, and H&M folds like a cheap suit.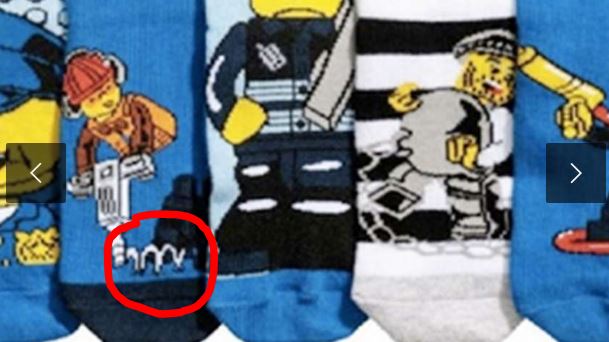 Unfortunate

 co

incidence

 

gets

 

H&M

 

to

 recall

 

socks
The clothing giant H&M recalls a model of children's socks with Lego motifs. Customers have criticized the socks because they believe that one can read "Allah" in the picture.
"Altogether a coincidence," says Petra Buchinger, press contact at H&M.
After the criticism of the advertisement for a children's shirt with the text "Coolest Monkey in the Jungle" has now H&M HM B-0.51% created new discontent – with a pair of socks.
The motif of the socks is a Lego character that drills into the ground. In a video on Facebook FB-5.85% criticizes a man company when he considers the dashes that illustrate that the drill bounces out the prints of "Allah" on the socks.
As a consequence, H&M has removed the socks out of its range.
"The print on the sock depicts a Lego figure and that it would resemble a sign for something else is entirely coincidental. But since customers have responded, we have chosen to remove the socks, "says Petra Buchinger, press contact at H&M.
She adds that H&M is constantly looking over its range, and that it strives to offer products that they think customers will appreciate.
"We have learned from the event with the sweater and have further strengthened our internal routines," notes Petra Buchinger.
Di.se H/T TN