---
And to think that Obama had placed this jackal as his "go-to guy" on issues concerning the Middle East…
The Islamonazi regime of Turkey needs to be treated by the US like its ambassador was at the Israeli MFA, like piss-ants.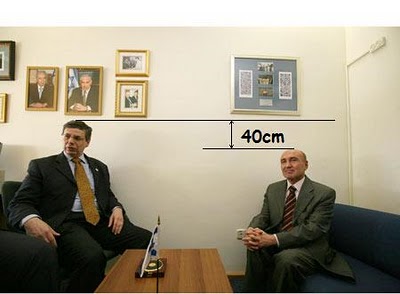 Caroline Glick: The U.S. Is Quietly Sidelining a Turkey in Decline
On Wednesday, President Donald Trump had a long talk with Turkish President Recep Tayyip Erdogan. The telephone call came in the wake of Erdogan's most recent demonstration of the fact that under his leadership, the Turkish-American alliance has become an empty shell.
Over his 15 years in power, Erdogan has gutted what had been a substantive, mutually beneficial and strategic alliance between the two countries since the dawn of the Cold War.
Last Saturday, Erdogan sent his forces over Turkey's southern border to invade the Afrin region of Syria. The U.S.-allied Kurdish People's Protection Units (YPG) have controlled the area, northwest of Aleppo, since 2012.
There are no U.S. forces in Afrin. But the area is predominantly populated by non-Arab minorities, including Yazidis, Armenians, and Kurds — all of whom are pro-American.
The Turks say their objective in "Operation Olive Branch" is to seize a 20-mile wide buffer zone on the Syrian side of their border. That includes the town of Manbij, located a few hundred miles east of Afrin, also controlled by the YPG.
Unlike Afrin, there are many U.S. forces in that city. A contingent of U.S. Special Forces charged with training YPG forces are stationed there. On Tuesday, Turkey's Foreign Minister Mevlut Cavusoglu threatened those forces. "Terrorists in Manbij are constantly firing provocation shots," he said, according to Reuters. "If the United States doesn't stop this, we will stop this."
Cavusoglu added, "The future of our relations depends on the step the United States will take next."