---
What an achievement, and after all the warnings…
That's what happens when you admit Muslims from the hell holes of the Middle East, you drastically increase the likelihood of Islamonazis being among their numbers.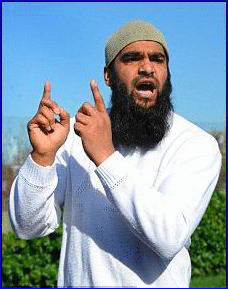 Translation:
"SUPO's Antti Pelttari: Finland's terrorism situation has rapidly become more difficult. Finland is now practically on par with other Nordic countries. #fofrk
Supo's Director, Antti Pelttari, was in Sälen Sweden for the meeting with the leaders of Nordic security services, appearing together for the first time in public on Tuesday. The topic is terrorism. Why this was the first time that they were meeting is beyond me. You can rest assured that Islam was not a topic, at least not in any meaningful sense though it's the driving force behind the terror.