---
I happened to see this on Twitter and it's so profound, that it deserves to be resurrected to debunk the notion that mass immigration carries with it little harm or negative ramifications.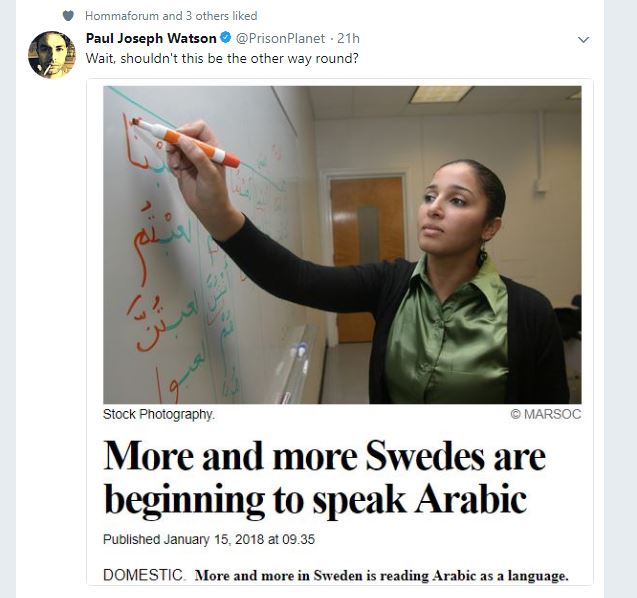 Arabic overtakes Finnish to become the second most common language in Sweden after migrant influx
Arabic set to become second largest first language in Sweden 
Finnish most common non-Swedish mother-tongue for 1,000 years
Result of ageing Finnish-speakers and influx of migrants speaking Arabic
Arabic is set to become the second largest first language in Sweden, with Finnish being overtaken for the first time in history.
Finnish has been the most commonly spoken non-Swedish mother tongue for more than 1,000 years, but it is now set to come in third.
This is a result of an ageing Finnish-speaking population and the influx of migrants and refugees from Arabic-speaking nations in recent years, researchers say.
NOTE: Sweden can no longer be classified as a normal, traditional Scandinavian/Nordic country. Soon Finland and Norway and Denmark will have to impose border control with Sweden to prevent the bad elements from infiltration into their countries.