---
A much more truncated version was published in Algemiener. This much longer version is published here with the author's consent…
GERMANY'S TIPPING POINT ON ANTISEMITISM?
Manfred Gerstenfeld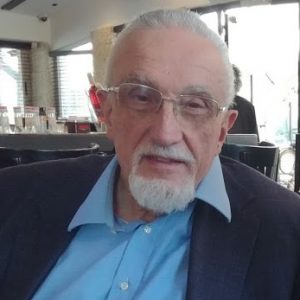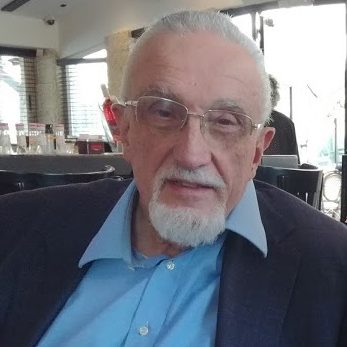 German political correctness has led to the almost consistent ongoing cover-up by the authorities of anti-Semitism in its classic and anti-Israeli forms among Muslim immigrants. Rather suddenly a tipping point seems to have been reached. This has probably been caused by the public burning of self-made Israeli flags by Muslims after President Trump announced that the US recognized Jerusalem as Israel's capital. The video of the Berlin flag burning was seen around the world.
Flag burning is far from the most severe type of antisemitism in contemporary Germany. Yet it called up powerful associations with the book burning in 1933 when the Nazi party came to power after a democratic election. As a result, leading politicians have started to speak out against antisemitism among immigrants. Some have even been more explicit by using the term 'Muslim anti-Semites.'
German President and social democrat, Frank-Walter Steinmeier, said that the responsibility of Germany for its history knows "no limits for those who were born later and no exceptions for immigrants." He added, "This is not negotiable for all those who live in Germany and want to live here."1 Jens Spahn, a board member of Chancellor Merkel's Christian Democrat Union (CDU) and a possible successor to Merkel, remarked that the immigration from Muslim countries is the reason for the recent demonstrations in Germany.2
Stephan Harbarth, Deputy Chairman of the CDU/ CSU faction in the Bundestag – the German parliament — said, "We have to strongly confront the antisemitism of migrants with an Arab background and those from African countries."3
The CDU Interior Minister of the Federal State of Hessen, Peter Beuth, remarked: "We have to avoid an immigration of antisemitism." He said this after a study on behalf of the state's security service concluded that antisemitism among Muslims "both quantitatively and qualitatively has at least as high relevance as the traditional antisemitism of the extreme right."
The Research and Information Monitor on Antisemitism (RIAS) published a report with the International Institute for Education and Research and Antisemitism (LIBSA). This report documented 21 anti-Israeli demonstrations after Trump declared Jerusalem the capital of Israel. In twelve of them there is proof of glorification of violence or antisemitism.4
Additional studies have recently appeared. A study by the Hanns Seidel Foundation — close to the Bavarian Christian Social Party (CSU) — found that more than half of Muslim asylum seekers believe that Jews in the world have "too much influence." Another study led by Gunther Jikeli on behalf of the American Jewish Committee found that among Syrian and Iraqi refugees in Germany "antisemitic thought patterns and stereotypes were very widespread throughout all the interviews."
The more studies that are published about Muslims, the more the problematic views among them are revealed. New data is available from a study in Lower Saxony which reveals the attitudes of Muslim high school pupils toward violence. The findings are not fully statistically valid nor are they irrelevant.
29.9% of the Muslim pupils said, "I can imagine to fight and risk my life for Islam." 27.4% agreed with the statement "Islamic Sharia laws which severely punishes adultery and homosexuality are much better than German laws."5
In 2016, the University of Münster undertook a study of Turkish immigrants of all ages on integration and religion. The poll was carried out by Emnid. It found that 32% agreed strongly or largely agreed with the statement: "Muslims should strive for the return to a societal order like in the days of the Prophet Mohammed. One in five agreed with the statement that "the Western world's threat to Islam justifies that Muslims defend themselves with violence.6
The breaking of the taboo of politicians publicly mentioning Muslim antisemitism is all the more surprising as previous severe antisemitic incidents never led to such strong reactions. When three Palestinians attempted to burn a synagogue in Wuppertal in 2014, the highest judicial authority dealing with the case in 2017 concluded that this was not an anti-Semitic act, but one of criticism of Israel which had gone too far.7
A few months ago, a German Jewish boy had to leave his school in Berlin's Friedenau neighborhood after life-threatening harassment by Muslim pupils.8 More recently, it became known that a Jewish student in a school in Berlin's Wedding neighborhood stays in a separate room during breaks to avoid harassment by Muslim pupils.9
In 2017, Joachim Schroeder and Sophie Hafner delivered their documentary on antisemitism which had been ordered by the public broadcaster WDR on behalf of the French-German public broadcaster Arte. The movie was initially not shown. Only after the copyright was broken by Germany's largest daily, Bild, was it finally broadcast. WDR interrupted the film with frequent comments, some of which were ridiculous. The resistance to its showing most probably derived from the fact that it exposed not only right-wing antisemitism, but also left wing and Muslim antisemitism.
Measures are now being proposed which could have been undertaken years ago. The Minister of the Interior, Thomas de Maizière, supports the appointment of a national antisemitism commissioner as do the Central Council of Jews in Germany and the Green Party.10 Malu Dreyer, the socialist Minister President of Rhineland Palatinate has already announced that this federal state will have an antisemitism commissioner in the spring.11
The CDU and CSU want to propose a law in Parliament to expel anti-Semitic immigrants.12 In the draft text of their parliamentary faction it says: "Whoever opposes Jewish life in Germany or questions the right of Israel's existence cannot have a place in our country." Though it may serve to frighten some antisemitic Muslims, it is more a warning message than a practical threat. It is very difficult to expel anybody from Germany.
These rapid developments are only one indication that issues concerning Jews have suddenly once again become an indicator of the societal confusion in contemporary Germany. Antisemitism and anti-Israelism in the country – in no way only from Muslims – provide enough material for a new article every week.
One of the latest incidents concerns Yorai Feinberg, the owner of a Jewish restaurant in Berlin. While he stood at the door and smoked a cigarette a German – not an immigrant – approximately 60 years old shouted at him, "You are only guests…go away, go away far away… you will get your bill. In ten years you won't live anymore. You and your entire family. Nobody will guard you. You will all land in the gas chamber. Nobody wants you here."13
One clear candidate to whom an additional article could be devoted is the country's socialist Foreign Minister, Sigmar Gabriel, a notorious inciter against Israel.14
Footnotes: