---
Save the Iguanas, burn extra carbon today!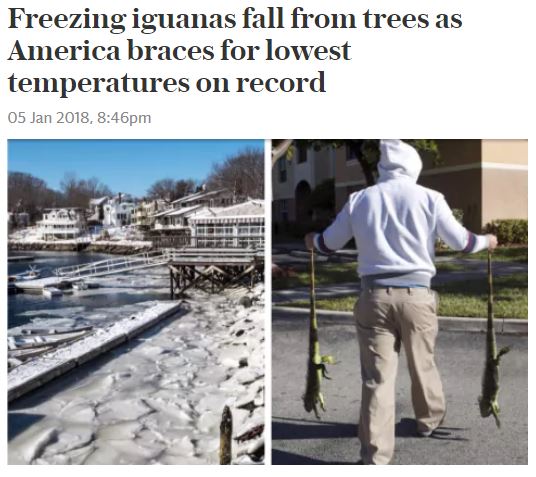 Battered by the bomb cyclone which brought heavy snow and flooding to a swathe of the US, America is facing the threat of the big chill. As workers started shovelling away the mountain of snow, temperatures started plunging.
They plummeted to as low as -20C (-4F) in many parts of New England. In Caribou, northern Maine, the wind chill was poised to bring the reading down to -40C (-40F).
According to the National Weather Service, the lowest temperature on Friday, -41C (-42F),  was recorded at Embarrass, Minnesota. On the summit of Mount Washington in New Hampshire, forecasters expect the biting winds to make it feel as if it was -100F (-70C).