---
Should have happened ages ago…
Pakistan Says 'No Alliance' with U.S. After Trump Suspends over $1 Billion in Aid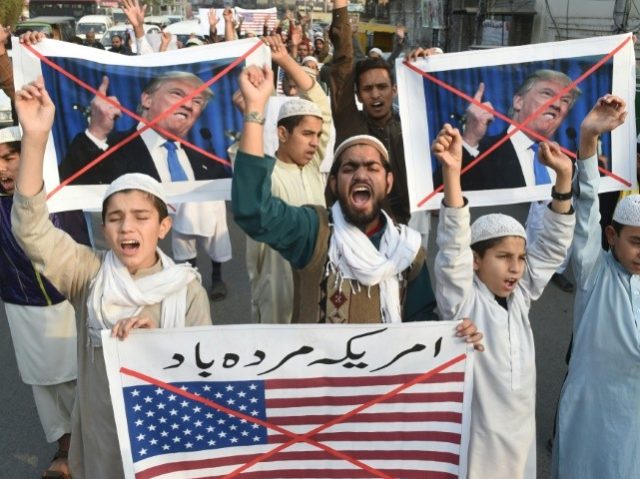 Pakistan's foreign ministry claimed to annul its alliance with the United States after the Trump administration reportedly suspended an estimated $1 billion in security aid for refusing to take decisive action against jihadists who are fighting American troops and their allies in Afghanistan.
"We do not have any alliance" with the United States, Pakistan's Foreign Minister Khawaja Muhammad Asif told the Wall Street Journal (WSJ) on Friday. "This is not how allies behave."
Asif accused American President Donald Trump's administration of turning Pakistan into a "whipping boy."
His comments came a day after Heather Nauert, a spokeswoman for the U.S. Department of State (DOS), told reporters, "We are suspending security assistance, security assistance only, to Pakistan at this time until the Pakistani Government takes decisive action against groups, including the Afghan Taliban and the Haqqani Network. We consider them to be destabilizing the region and also targeting U.S. personnel."
That same day, an anonymous DOS official explained to reporters that the Trump administration is only freezing the aid.