---
Think about it, in the wake of 22 people shot dead, one of them just 13 years old, this Finnish ambassador has the nerve to say that Iran allows freedom to express opinions.
Alan Salezadeh on twitter: Ah what a shame that an official representative of our "freedom of speech  leading country" admires the activities of the State in Iran @Ulkoministerio ! Would it be in a vested interest? Very much interested to know! Thank you for your @yleradio & #paivinei https://areena.yle.fi/1-4325886  @ttps://t.co/4hYCzLbGDf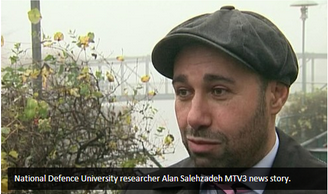 I tweeted Alan with the following: "Clearly the Finnish government is banking on (hoping) the Iranian government beats back these protesters. They've got YUUGE investments to safeguard. This Finnish frmr ambassador to Iran has a clear cut case of "clientitis". Morals lacking."
The exchange between Harri Kämäräinen and Alan Salezadeh (Iranian ex-pat, ME expert, writer and think tank founder) on YLE's radio program this morning (4.1.2018) was very enlightening. Kämäräinen was asked about the situation ongoing in Iran and said (paraphrasing from Finnish) that he believed the protests were "dying down" and that "we're seeing a different approach to protests in Iran in comparison to the last one before elections, in that people are being allowed to express their views in ways unthinkable in times past".
Alan Salezadeh brushed that absurdity aside straight away, saying that "he disagreed with the envoy, and that in 40 years there has been no freedom to express your thoughts/views on human rights, equality etc." in the Mullah led Iranian theocracy. "Not only are they now protesting against economics, but against their wealth going to fund terrorist orgs in Syria, Lebanon, Yemen and elsewhere."
The sole reason as to why the Iranian regime hasn't acted against the protesters even more harshly, is that the protests includes people from areas of the government's core base of support, as well as from all over the country. There is massive widespread discontent with the mullahs spending their wealth abroad, which directly effects their economy, which is crumbling. Somehow in light of all this and the murders, this former Finnish ambassador finds a positive side to the regime, I wonder why?
Oh, now I know why: and do read how enthusiastic this hack is with getting into bed with these Islamonazis.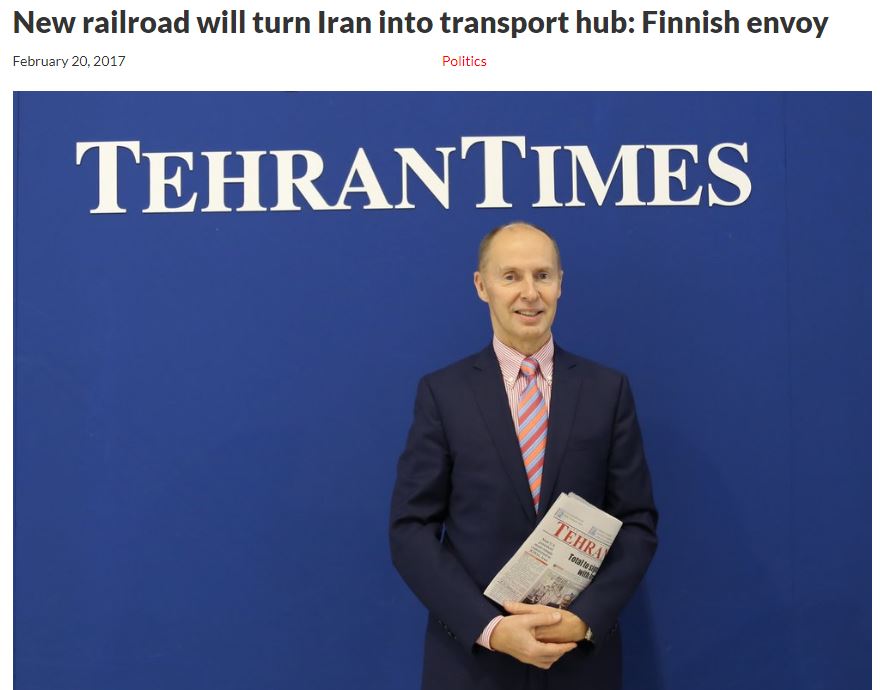 In what follows, a full transcript of the interview has been given.
Q: During the meeting of Finnish President Sauli Niinistö back in October 2016 with the Leader of the Islamic Revolution, Ayatollah Khamenei highlighted that the implementation of the agreements between the two countries will leave a positive impact on bilateral ties. When do you think these agreements will go into force? 

A: I completely agree with the Supreme Leader's idea that the MOUs should be implemented as soon as possible. Traditionally, in Finland, we do not sign MOUs for the sake of producing paper. We sign MOUs in order to put them into practice. This is the purpose of every agreement that we make between Finland and other countries. And I can give you an example. Only five days after our president left Iran, we had already the first implementation. We had a group of most famous Finnish companies in the field of wood and forest industry that came to Iran for the first time after the sanctions had been lifted. And we organized a big event called 'Wood from Finland'. This event took place in Tehran, five days after the signing of the MOU. Five days. And from Tehran the event went to Sari and Mazandaran.

And I see this as a concrete step in putting the agreements into practice. And we have to also remember that many years ago Finland and Iran used to have good trade relations. Iran used to be our main trading partner in Asia after Japan. There were hundreds of Finnish businessmen and engineers with their families who used to live and work in Iran. But then there came a gap. But now the Finnish businessmen and the Finnish companies are ready to return back to the Iranian market. One example of this were the 15 companies in the field of wood and forest industry, who are now ready to bring the best quality wood in the world to the Iranian market.

I think it's high time for the Finnish companies and Finnish products to make their comeback again to the Iranian market. Like we used to have relations in the previous times.

Q: Your  president suggested the building of a railroad from Iran to Moscow and to Helsinki. Would you please comment on that? 

A: Well, this railroad is already being built. The railroad project already exists. And it is almost finished. I think currently the railroad bridge over Astara River needs to be finished. The construction work has started already and only some kilometers on the Iranian side need to be finished. And then we can again take the train up from the north of Europe to Tehran. I always say that I will not leave Iran until I can travel home by train.
And I think this will be good news for Iranian companies, because for Iranian companies who have many interesting products, it will be so much easier to put the products on the train and by train send them to the north of Europe, including Finland. We would welcome a lot of Iranian products that could be of interest for the Finnish companies nowadays. Your country produces many interesting things and now that Iran is returning to the global market, we would of course also welcome more Iranian products on our markets.

Q: Does the EU in general support the railroad project? Are there plans to develop it into a kind of grid? 

A: To my understanding, this project is almost finished. But of course it will be a very interesting project also for Iran, because it connects the railroads to the Silk railroad, from China through Iran to Europe. And as you know there's already one railroad connecting Kazakhstan, Turkmenistan and Iran. And that goes on the eastern side of the Caspian Sea. And now the new North-South connection goes on the Western side. But I see all these connections, all these new railroads being interconnected and from Iran's point of view, this is of course very interesting and very important. Because once again, Iran will be a hub between the East and the West, and not only between the East and the West, but also between the North and the South like your country used to be many, many centuries ago, when the Silk Road was filled with camel caravans. And I see your country becoming more and more like a hub again, between different continents.

Q: Some European officials are expressing concerns over the ongoing developments in the European Union; for example an official quoted former French president François Mitterrand as having said that two things are dangerous to Europe: war and nationalism. There is some tendency towards nationalist movements in some European countries; for example Brexit and also Marine Le Pen in France and some Eastern European countries are fueling nationalistic feelings. Do you have any comments? 

A: Well, we have to remember the origins of the European Union. The EU was established and founded after the Second World War. It was a devastating war for Europe, it was a devastating war for the whole world. And the reason why the EU appeared, was that Europe needed a project for peace. The EU was a project to bring peace into the continent, where countries were enemies with each other. Countries had fought against each other, and the citizens of countries had killed each other. So in order to avoid that repeating, the EU was established as a project for peace. And my personal opinion is that EU project for peace, has so far been the most successful peace project in the world. We in Europe have had so many decades of peace and cooperation and creating possibilities for collaboration and increasing understanding for each other. When my countrymen now travel from Finland to Portugal, from Spain to Sweden, we feel like this is our one continent. A continent where all citizens want to live in peace. Of course, in politics we have crises and we have unexpected developments, that is unavoidable. But every crisis that the EU has faced so far, it has always come out of the crisis, stronger, more united. I remain optimistic. Also in the current crisis.
The European Union's clear refusal to take a noticeable stand against the Iranian regime, is purely from financial considerations, they're desperate for their money freed from lifting of sanctions against the regime thanks to Obama's crazy nuclear weapons deal. This is not rocket science here, it's pure immoral business before human lives, the worst form of welfare business cronyism.
It's why Finnish president, Sauli Niinistö, said nothing about Iran in his New Year's presidential address, but found lots to laugh about America and Trump with Paul Auster, (just before his trip to the US) something of which he would never do about the 'supreme leader' or of Iran in general. The current crop of European political leaders are a miserable bunch. While they love to throw arrows at the Trump presidency, they are completely at odds with the often stated values and mission of their own EU institutions.  What a miserable, feckless bunch of hypocrites they truly are. The truly downtrodden can be excused if they curse their names.
NOTE: The Finnish former ambassador to Iran has a serious case of 'humanitarian racism' best defined as: "Someone who attributes intrinsically reduced responsibility for their acts to people of certain ethnic or national groups."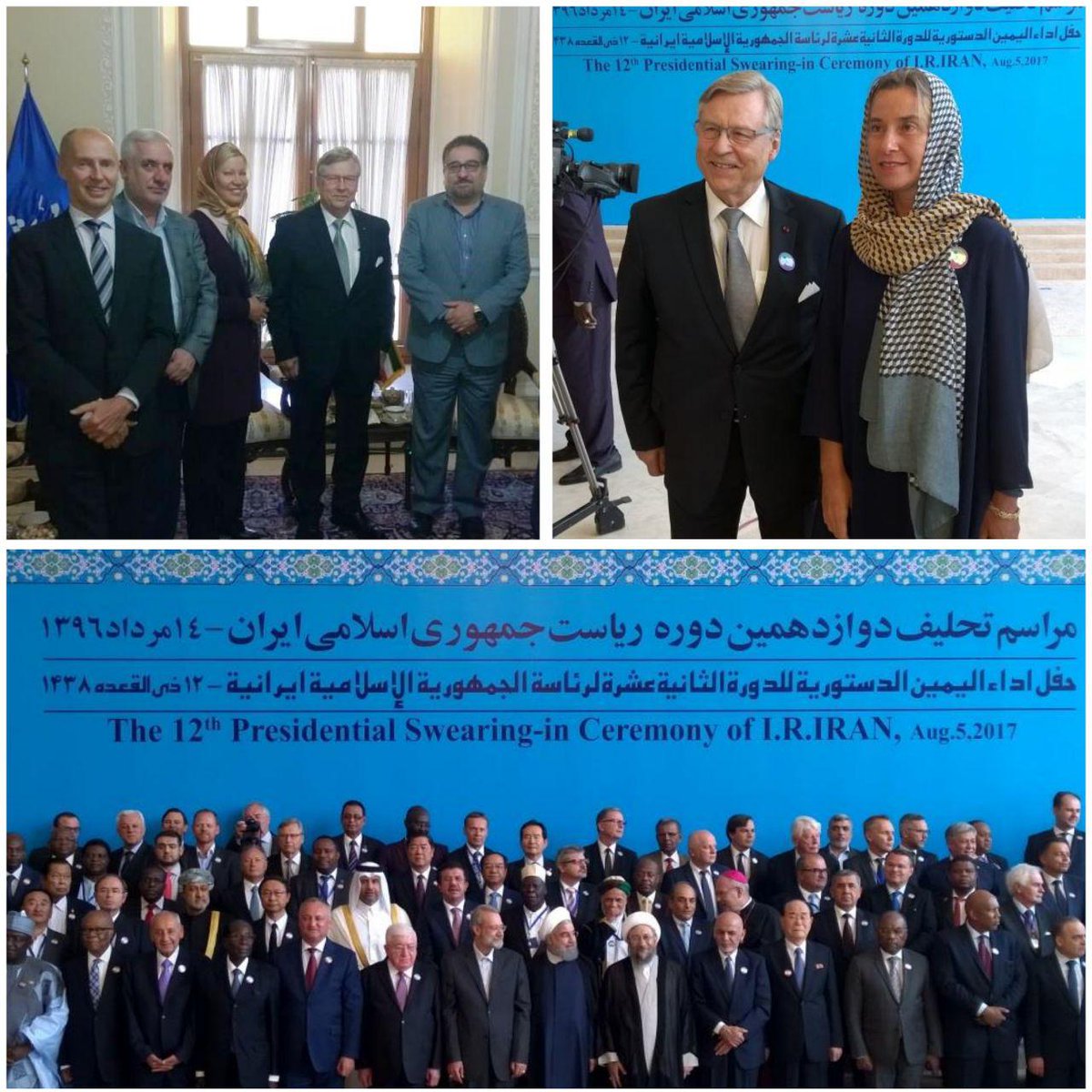 As well as, Pertti Salolainen, who made anti-semitic remarks on Finnish YLE TV about Jews in America. Being a hack politician/bureaucrat in the Foreign Office, he's in bed with Iranian mullahs as well. It explains his anti-Israel/anti-Jewish views.