---
German women sexually assaulted by Muslim immigrants. German MP points this out. Germany has her Twitter account shut down and threatens her with arrest. Welcome to 2018.
I couldn't have put it better myself.
German AfD MP under fire for anti-Muslim New Year tweets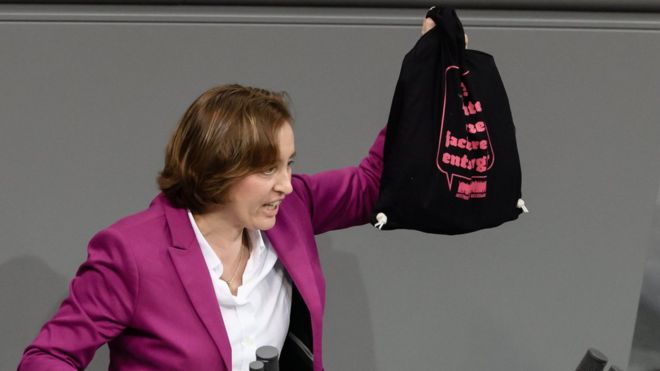 A German far-right politician is facing a criminal investigation over anti-Muslim comments made on New Year's Eve.
Beatrix von Storch, deputy leader of the AfD party, had her Twitter account suspended on Monday over her inflammatory post.
She accused Cologne police of appeasing "barbaric, gang-raping Muslim hordes of men" after they tweeted a New Year message in Arabic.
Police have filed a complaint against her for incitement to hatred.
Cologne prosecutors must now decide whether to launch an official inquiry.
Ms Storch's remarks came after the city's police force tweeted New Year greetings in a number of languages, including English and French as well as German and Arabic.