---
Community outreach Islamic style…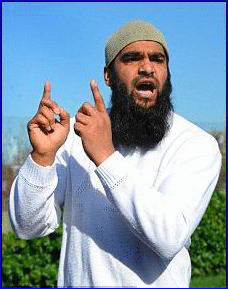 Coptic diocese says hundreds of Muslims attack church in Egypt
CAIRO — Hundreds of Muslim demonstrators attacked an unlicensed church south of Cairo wounding three people, an Egyptian Coptic Christian diocese said on Saturday, in the latest assault on members of the country's Christian minority.
The incident took place after Friday prayers when demonstrators gathered outside the building and stormed it. The demonstrators chanted hostile slogans and called for the church's demolition, the diocese in Atfih said. The demonstrators destroyed the church's contents and assaulted Christians inside before security personnel arrived and dispersed them.
The wounded were transferred to a nearby hospital, the diocese said after the attack, without elaborating.
A media coordinator at the diocese, the Rev. Yehnes Youssef, said later on Saturday that three Copts were wounded but have been treated.