---
Doomed to be an epic fail moment (should be captured in slo-mo camera fashion for future enjoyment)…
The sentence in this piece and to the entire EU farce is the following line:
"If a unanimous decision is reached [by the EU member states], [Poland] will face punitive sanctions
Hungary and the Czech Republic have no intention of allowing the wayward EU to discipline Poland for ridding itself the last vestiges of Marxist/Communist rule. The judiciary was largely packed with commie hack judges who basically elect other radicals without public/representative oversight. They're a law unto themselves. At least this is how I understand it.
President Duda defended the reforms, saying the measures seek to end "communism inside the Polish judiciary." He justified the need for parliamentary oversight against EU-backed judicial activism. "I don't see a problem with parliament having more influence over who becomes a judge."

Hungary came out in support of Poland. Prime Minister Viktor Orbán declared his government's intention to veto any sanctions tabled against the country at the European Commission.

"The decision seriously damages Poland's sovereignty," Hungary's Deputy Prime minister Semjén said. "It is unacceptable that Brussels is putting pressure on sovereign member states and arbitrarily punishing democratically elected governments."
EU Launches Disciplinary Proceedings Against Poland
Posted by Vijeta Uniyal    Thursday, December 21, 2017 at 11:30am
First time in the EU's 24 years history the "Nuclear Option" has been triggered against a member state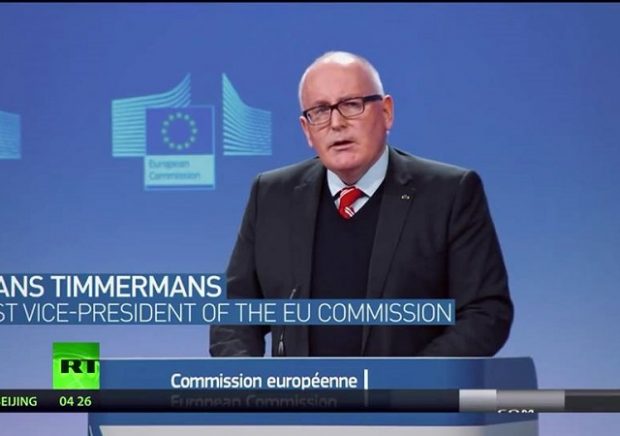 The European Union has launched disciplinary proceedings against Poland, accusing the county of breaching the EU's "core values" over a series of judicial reforms passed by the Polish parliament.
The European Commission, the EU's executive body, triggered Article 7, also dubbed as the "Nuclear Option." The process could lead to economic sanctions and suspension of the country's voting rights within the EU's decision making bodies.
This is the first time in the EU's 24 year history that such an extreme step has been taken against a member state. The announcement came exactly a week after German Chancellor Angela Merkel expressed her support for punitive measures against its eastern European neighbor. "If it comes to a decision, we will back them [the EU]," Merkel's spokesperson said last Wednesday.
"If a unanimous decision is reached [by the EU member states], [Poland] will face punitive sanctions," reported Business Insider's German edition. "The German government has aligned itself with the decision the European Commission."
"We are doing this for Poland, for Polish citizens," EU Vice-President Frans Timmermans said while announcing European Commission's decision to trigger the Article 7 of the EU Treaties, a series of multilateral pacts ratified between 1951 and 2007. "Judicial reforms in Poland mean that the country's judiciary is now under the political control of the ruling majority. In the absence of judicial independence, serious questions are raised about the effective application of EU law," Timmermans added.
Poland is showing no signs of backing down.