---
Literal fifth column…
I'm sure that they all know how to make the fascist Grey Wolf hand signal as well…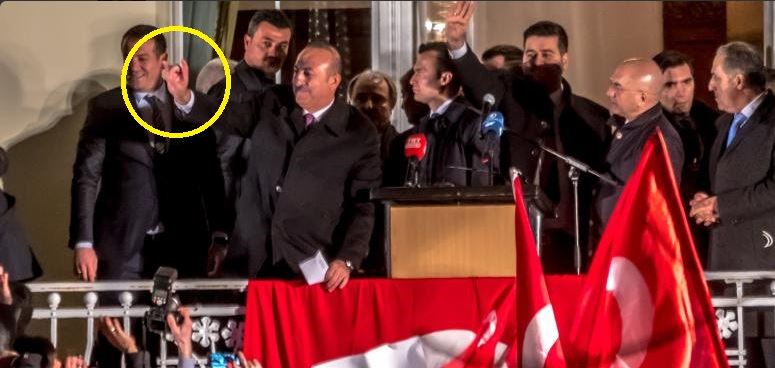 Intelligence Leaks Reveal Erdogan Regime Arming Criminal Turkish Gangs in Germany
BY PATRICK POOLE 
DECEMBER 14, 2017
An explosive report has revealed that close associates of Turkish President Recep Tayyip Erdogan and officials of his AKP Party are funding and arming criminal gangs in Germany. This information reportedly was leaked by German intelligence to several media outlets, which subsequently published the allegations.
German-language outlet ZDF reported that German intelligence wiretaps revealed AKP Party officials transferring money to leaders of the "Osmanen Germania" (Ottoman Germany) biker gang. The money was for purchasing weapons and directing attacks on critics of Erdogan's increasingly tyrannical regime in Turkey among Germany's sizable Turkish population.
Two AKP officials figure prominently in the reports.
Surveillance records are said to show Metin Külünk, a close friend of Erdogan, giving money to "Osmanen Germania" for the purposes of buying weapons in June 2016. Police officials observed Külünk handing envelopes of money to a senior leader of the gang — who has since been arrested. At the same time, the gang was being directed to cause disturbances as the German Parliament considered a resolution condemning the early-20th century Armenian Genocide by Turkey. The resolution passed.
More here.   H/T: Nick Short