---
So, it's amazingly clear that the Dutch government cares more for Muslim Jew hating migrants than for its Jewish citizens…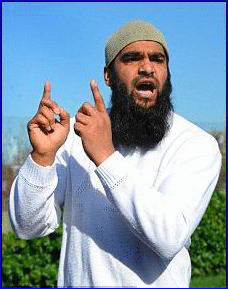 Muslim who attacked Amsterdam kosher restaurant fought with jihad groups in Syria, came to Netherlands as "refugee"
"Kosher restaurant stalker turns out to be terrorist," translated from "Belager Koosjer Restaurant Blijkt Terrorist," Advocatenkantoor Loonstein, December 17, 2017 (thanks to the Geller Report):
Press Release

The 29-Year-old man who smashed the windows last week at the kosher restaurant HaCarmel in Amsterdam turns out instead of just being a "Vlaggenzwaaiende Vandal," a ruthless terrorist.

The recipient of freedom, in Syria, who was born in Syria, declared that he was prepared to apply even more violence in the future to achieve his goals. Also, the man did not find it very hard to die for his cause and glorified in his declaration of martyrdom.

The information available also shows that the man deliberately withheld information in the procedure for obtaining a residence permit in the Netherlands.

The man also stated that he had been a member of a Palestinian population to free Palestine and that he was provided with the exercise of training and weapons. He also took part in the armed struggle in Syria.