---
This is the reason why the Jewish community had been raising funds for better security for their synagogue, community centers and schools.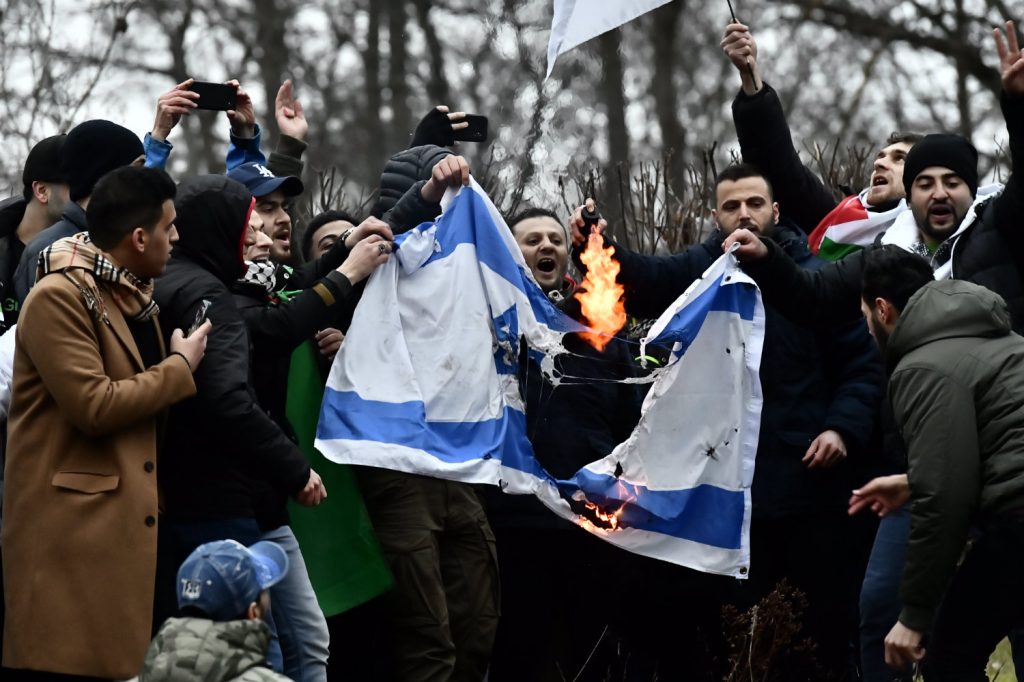 Islamonazis have increased their demographics to the point that it far exceeds anything that the regular band of Neo-Nazis/Fascist knuckle-draggers could muster. The terrorist Muslim Brotherhood in Finland has infiltrated the Finnish government and public/private institutions on multiple levels. They're the ones offering 'advice' on how to interact with the Muslim communities, advising law enforcement on the does and don'ts in understanding Islam and Muslim sensibilities. This is why the Jewish community has been beefing up security.
With only a handful of politicians offering dissent/holding the line against a grand mosque in Helsinki, it makes me very nervous about the future of free movement, exercise of traditional religious life in the Helsinki region. With the steady increase of Muslims in the country, mostly centered in the nation's capital, how much longer are Jews willing to wear their kipas in the city, let alone a Star of David around their necks? Staying quiet about the Islamic factor will not help matter at all.
NOTE: The moment Neo-Nazi/Fascists gain as much prominence and influence in those circles, then I'll be as interested and focused on them as I am with the Muslim Brotherhood and similar Islamic movements. These MB operatives have been helped into these positions by a cabal of socialists/neo-Marxists/pseudo conservatives which operate unimpeded in every department of government. It's why Finland is in such a mess that it is.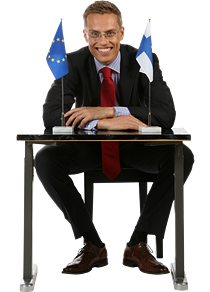 Helsinki's Jewish community raises security after arson strike in Sweden
Burning bottles were thrown into a Jewish synagogue in Gothenburg, Sweden on Saturday night, causing Jewish communities in Finland to raise their security once again for fear of unrest.
The effects of US President Donald Trump's recent decision to name Jerusalem as Israel's capital are being felt around the world – even in the Nordics. Three people have been arrested after an arson attack on a synagogue in the Swedish city of Gothenburg Saturday evening, causing the Jewish community in Helsinki to step up its security.
"Yes, we are extremely concerned. It's a shame that this foreign policy situation has spread to the Jewish communities of the Nordic countries. It's nothing to be happy about," says the current head of the Helsinki Jewish community, Yaron Nadbornik.
Figures from 2015 indicate that there are some 1,500 Jews in the Helsinki area, 1,100 of whom are community members. An additional 200 or so reside in the southwest city of Turku.
Violence and protests in Sweden
Swedish news sources report witnesses saying that about ten people threw bottles with flammable liquid in them towards the Gothenburg synagogue Saturday night. A youth event was taking place in the building at the time of the attack, but fortunately, no one was injured and the building did not catch on fire.
Protests sparked by Trump's announcement also took place in the Swedish cities of Malmö and Stockholm over the weekend, as Palestinians declared a "Day of Rage" on Saturday in response to the news. An Israeli flag was set on fire during the demonstration in Stockholm, and there have been reports of anti-Semitic chanting during the demonstration in Malmö.
Helsinki's Nadbornik says he is certain that the Gothenburg arson attack is linked to Trump's policy shift.
"As soon as something concerning Israel happens, the Jewish communities in the Nordics increase security measures," he says.
No violence in Finland
The Helsinki synagogues have fortunately been spared from any attacks, but Nadbornik says the Jewish communities in Finland still feel more vulnerable.
"Gothenburg had never been attacked before either, but they still had guards in place and were prepared – and with good reason," he says.
The Helsinki Police say they are working with the Jewish community in Helsinki to ensure the safety of the Helsinki synagogue, which is located in the Kamppi district in the city centre. Law enforcement authorities would not reveal any more details about what kind of cooperation is taking place, however.
Finnish police say they have not noted any unrest in Finland after Trump's announcement.
Already on their toes
Helsinki's Jewish community has actually operated under a heightened level of security for some time. A shooting incident that left one young Jewish person dead in front of a Copenhagen synagogue on 15 February 2015 had consequences across the Nordics. Attacks took place in other parts of the city as well, and three people in all were killed.
Nadbornik indicates his wish for the Finnish state to assist the Jewish communities in Finland with the significant costs of their expanded security.
"The Nordics have been living under this threat for several years now, and each of the countries has given the Jewish communities financial support – except Finland," he says.