---
Terrorist tears…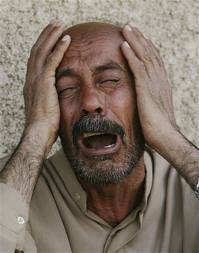 Palestinians 'could freeze US ties' over Washington office closure
The Palestine Liberation Organisation has warned it will freeze its ties with the US if it carries out a threat to close the PLO office in Washington.
In a video on Twitter, PLO Secretary General Saeb Erekat called the move "unacceptable".
US officials say the PLO could be breaking a legal condition for it to operate in the US.
The US law says Palestinian authorities must not pressure the International Criminal Court to investigate Israelis.
The PLO, which is seen by the international community as representing all Palestinians, opened an office in DC in 1994.
It is the first time that the State Department has declined to reissue a six-monthly operating licence for it.