---
Oh, it's all a matter of principle don't you know?
Trump's supposed "nationalism", (though the US president speaks only of "America first", and never has uttered the word nationalism) gets his goat. However, according  to this article in 2014, Jukka Kurttila still had stores in Russia up until Jan 2017 of this year. I guess Thug Putin's (real) hegemonic nationalism doesn't bother him very much, just declining sales. Finlayson  however still sells its products in Russia via a partner store chain/internet.
NOTE: The pet retail chain Musta ja Mirri is on the record saying: "Russia has a lot of potential as well, but the current situation makes it very difficult to gain a foothold there."
CEO Mika Sutinen
Finnish business executives launched Trump boycott – "Incorrect nationalism is growing in the world"
In addition to Finlayson Jukka Kurttila, at least Mika Sutinen, Managing Director of Musti and Mirri, has said he avoided traveling to the United States as a protest against the recent president's statements.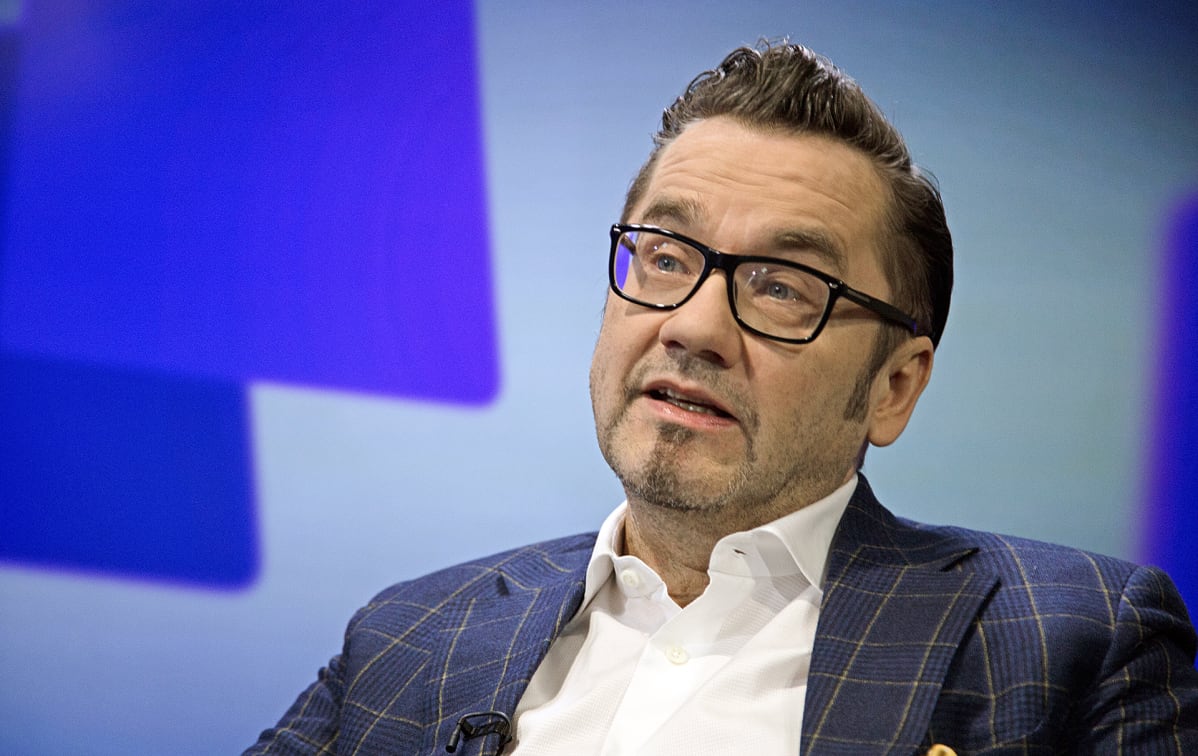 A small-scale boycott for the United States has spread among Finnish business leaders because of Donald Trump's actions. The challenge was initiated by Finlayson's Managing Director Jukka Kurttila, who was indignant about Trump's statements at the beginning of this season.
He wrote on Facebook to avoid traveling to the United States as long as Trump is in power. According to Kurttila, this is not really a common boycott of entrepreneurs. Many Facebook friends from Kurttila left, some of whom just happen to be entrepreneurs.
– I just say my own opinion. I do not need to travel to the country if there is such a president.
Finlayson, likewise by Kurttila, has previously made business-oriented solutions, for example in deciding not to sell their products in a department store that is linked to anti-Semitism . Kurttila bans that the decision now made is, however, related to earlier lines.
– This is purely my personal story. Sure, I understand very well that I am a business leader and opinion changes quickly in the Finlayson opinions. But yes, this was my very own out burst, Kurttila stresses.
Behind the serious concern of the world
According to Kurttila, behind his indignation is a serious concern about world security.
– The wrong kind of nationalism is increasing in the world. Now we are closing the borders and building closed communities. When you are intolerant and constantly pressed against each other and only think of your own interests, conflicts will come from it. Somehow I'm terribly afraid that something bad will happen here if this kind of expense continues and even accelerates, Kurttila ponders.
One of the adherents of the Kurttila Challenge is Mika Sutinen, Managing Director of the Musti and Mirri Mesh Supply Chain. His decision is also based on genuine concern about the course of development.
– We are beginning to be in a situation where the generation that has seen the turn when this last happened is starting to leave the community.
Sutinen deplores, for example, the way in which US politicians are hurting people's faith in the media's impartiality. That is why the boycott is also a concern for civilization.
– Maybe somehow all that's happening with our eastern neighbor has been expected. But we have talked to many colleagues that what is happening in the US feels even as a personal insult because it has represented for my age group a free democracy.
Sutinen finds himself aware that the boycott is "completely childish" and that he does not believe that it has little meaning in the long run.
But this is my personal statement that we are without each other now.
The US market is threatening to curl inwardly
Even though both entrepreneurs consider their views personal, they do not believe they would go to the United States right now for business. Sutinen considers this a matter of choice. According to Kurttila, Finlayson has enough to do without the US market at the moment, but considers the United States as a democratic country and does not see any barriers to business if the country does not "go in".
Kurttila considers it possible that the boycott would be abolished even before the end of the Trump season if the policy direction changes.
– One person can not do anything under the leadership of the state. Maybe he will calm down this soon.
NOTE II: Knowing what we know about the biased, totally in the tank fake media, makes Mika Sutinen's blurb about "hurting people's faith in the media's impartiality" sound incredibly stupid, naive and childish.