---
I had my own run-in with the Islamonazi, Hamas linked Azzam Tamimi at Helsinki University, where he was an invited speaker on a panel discussing "The role of intellectuals promoting peace".
After hinting that Tamimi is being bankrolled by the Iranians, he blew a gasket, and insisted that he wasn't (a lie) and that I was working for the Mossad, another lie.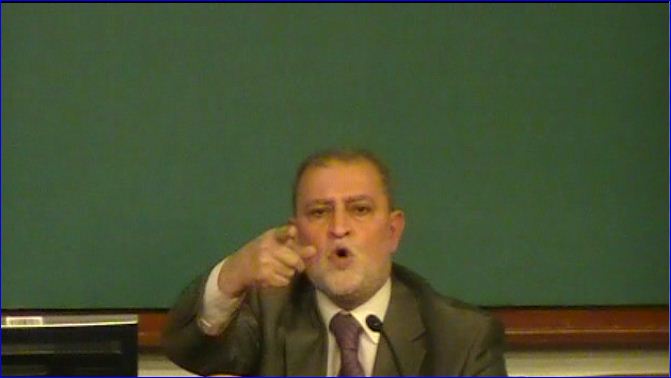 London Jewish Students Slam 'Anti-Semitic' and Hamas-Linked Speakers on Campus
Jewish students at a leading London university have protested "anti-Semitic" and Hamas terror group-linked speakers on campus, invited to a Friends of Palestine event.
The University College London (UCL) Jewish Society pointed out that Miko Peled, an Israeli-American activist, has previously tweeted that "Jews have reputation 4being sleazy thieves" and has appeared to question historical accounts of the Holocaust.
He is set to speak alongside Azzam Tamimi (pictured), a British-Palestinian academic who said at Queen Mary's University in 2012: "I have a great honour to be close to Hamas."
Mr. Tamimi has also previously appeared to back suicide bombings, saying: "I'd be a martyr for my country, of course," and, "If you're not prepared to die for your country, then you are not a patriot."