---
Sounds like smart parents who actually care about the well being of their children. 
The only tool you need to teach your children about the dangers of Islam, is a chronologically arranged koran.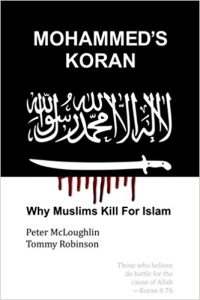 Parents refusing to send their children on school trips to mosques spark fears of Islamaphobia
Action being taken to crackdown on mums and dads who block visits to places of worship.
Schools are being issued with guidance about RE trips after it emerged some parents are refusing to allow children to visit mosques.
Families have the right to withdraw pupils from visits to places of worship. Some cite costs, while others are concerned about safety or a 'political agenda'.
Now Staffordshire's Standing Advisory Council for Religious Education (SACRE) has produced a document to help schools tackle the sensitive topic. It includes a template letter to parents, outlining the value of helping pupils understand different cultures and faiths.
More here.  H/T: AB