---
A taste of things to come once Sweden is totally Islamized…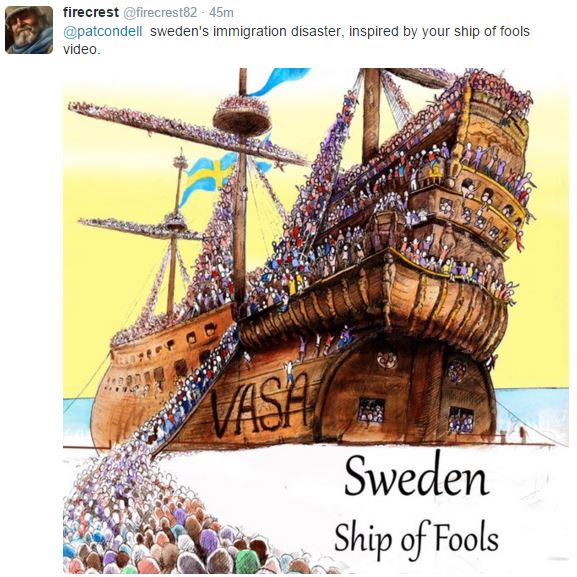 Isis hacks radio channel in Malmö? – praise of the terrorist organization interrupted Ed Sheeran's song
Friday 10.11.2017 at 15.13
The Islamists are suspected of having taken over the frequency of the radio channel.
Terrorist organization Isis is suspected of having hackd the Mix Megapol radio station on Friday morning in Malmö, Sweden. According to Swedish newspapers, the situation began when radio listeners began to wonder about the channel's broadcast. The lines suddenly included a song that swore loyalty to the name of Isis. The song started between Ed Sheeran's song.
The situation started at 8.35. Suddenly, the channel included an English-language song that sang "For the sake of Allah". The song was broadcast on the channel several times.
The radio channel has been holding a crisis meeting because of the situation. The channel intends to report the event to the police and the postal and telecommunications authorities. The channel now explains how often the song has been played and how long it will take. Mix Megapol is part of Bauer Media Group.