---
These are hard core Islamic supremacists…
What's more troubling is the fact that the Dutch Foreign Affairs Committee have NOT spoke out against it, nor the Dutch journalist union. This goes to show to whom their loyalties lie, and it's not to the basic rule of law and to decency.
Jewish Journalist exposes Muslim Party's maligning of Him
In an article by Cnaan Liphshiz, the European correspondent of the Jewish Telegraph Agency, he exposes how the parliamentarians of the Muslim DENK Party have maligned him.
In questions submitted to the Minister of General Affairs and the Minister of Foreign Affairs, they claimed that as a former member of the Israeli military, he was part of an effort by Israel to "spy on pro-Palestine activists in Europe."
The Dutch pro-Israel Lobby CIDI asked members of the Dutch Parliament's Foreign Affairs Committee to speak out against DENK. None have, nor did the Dutch journalist union of which Liphshiz is a member.
I was just accused of being an Israeli spy in the Dutch parliament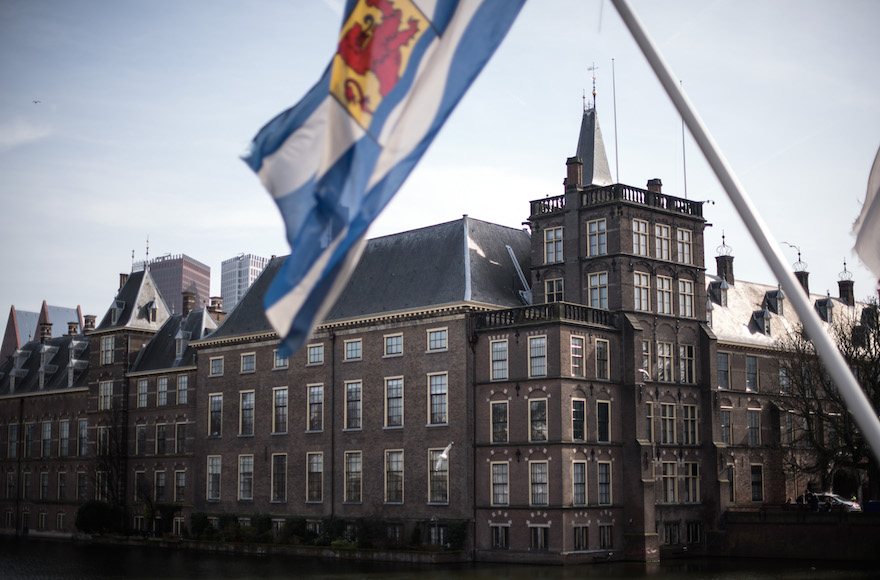 AMSTERDAM (JTA) — This week, only six months after I became a Dutch citizen, my wife congratulated me for being mentioned in parliament for my reporting on the Netherlands' relations with Israel.
Flattered, I looked it up, expecting to find praise for my work. I was already kind of drafting, as journalists instinctively do, some grateful Facebook post on my integration success story.
There was just one tiny problem: The mention, which local Jewish leaders later condemned as anti-Semitic, was by a pro-immigrant, Muslim rights party that insinuated that I am a Zionist spy for Israeli intelligence.
The charges appear in a set of questions submitted to the chamber by Denk ("think" in Dutch), a party founded by two Dutch-Turkish politicians. Citing my reporting for JTA and prior service in the Israel Defense Forces, they suggested to Cabinet ministers that as a former member of the military, I am part of an effort by Israel to "spy on pro-Palestine activists in Europe."
Seeing this elicited a rash of emotions, from disbelief and anger at my accusers to gratitude when strangers publicly leapt to my defense.