---
I agree with a buddy of mine that I believe (but not 100% certain because the authorities are for some strange reason keeping his name out of the papers) the Finn in question is none other than, convert to Islam, Hamza Peltola.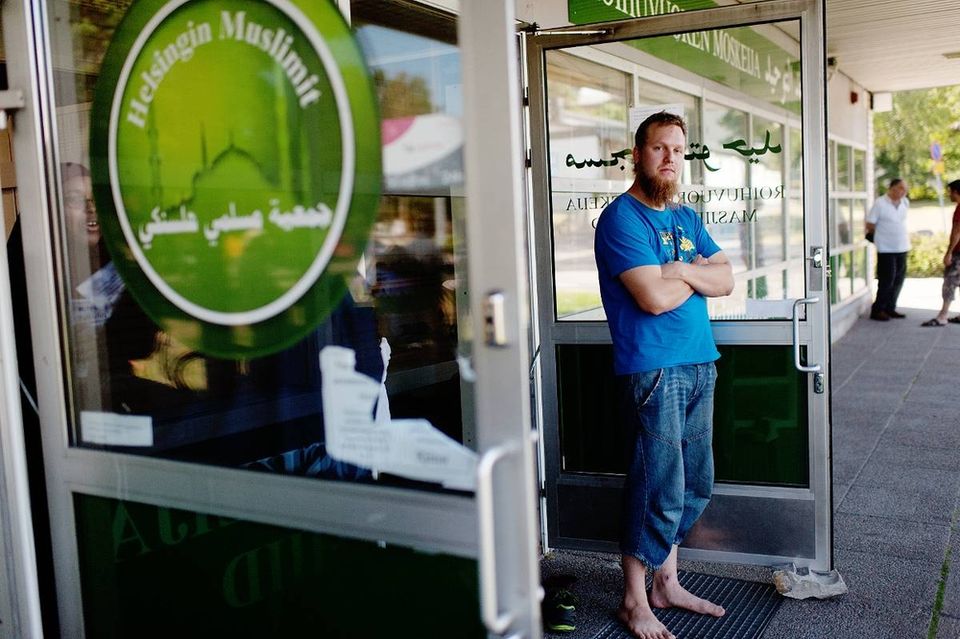 Of course if this proves not to be the case I'll remove his name and picture from the story.
Travel by foreign fighters from Roihuvuori to the Syrian war led to bickering and death

The prosecutor demands 1.5-2 years of imprisonment for three men for terrorist offenses.
A decade ago, in Islamic circles of Helsinki, there began to be a noticeable strictness in religious thinking. Among these men, there was a small cluster who founded the spiritual base of Roihuvuori mosque.
Today, a 33-year-old man born in Finland who had studied in high school and data education in Finland, but also studied in Saudi Arabia, became a spiritual leader. He had received military training in both Finland and Tunisia.
In 2012, he started planning a trip to Syria. A group of Muslim Finns, including a former rap artist, who changed his name.
This was the starting point for a terrorist investigation, which led to the hearing in Helsinki District Court on the basis of the preparatory hearing. Three men are accused of preparing a terrorist crime, two of them in addition to recruitment or training for terrorism.
The investigation by the Central Criminal Police (KRP) began three years ago with the most rigorous possible heading since the top men were suspected of terrorist murders in Syria. In the course of the investigation, however, the charges were considerably relaxed during the investigation. Now the men are only suspected of having to join in fighting the lines of the group called Katiibat al-Muhajireen. It was left unfulfilled by the prosecutor's office because the men's liaison officer had died in the battle just before they arrived in Syria in summer 2013.
ALSO the dead man in the fight was a Finn. His name, Muhammad , was a member of the Roihuvuori mosque. He left Syria in 2012.
"Now we are stronger than ever, Muhammad had sent an ex-rapper to Syria before his death.
Muhammad was perhaps present in the execution of two men, of whom two Swedish fighters were convicted in Sweden for life. There is no certainty that one of the men was seen in the execution video is Muhammad.
The second dead person in Syria also appears in KRP's case. He is known as the former punk rocker of Abu Anas al-Finlandi , who became a Muslim.
– He was totally brainwashed. I was waiting for him to be realistic. He did the right thing to wake up now, said the mother of "Abu Anas" in the pre-trial.