---
This blog helped get Tariq nixed from a paneled discussion at Helsinki University last week.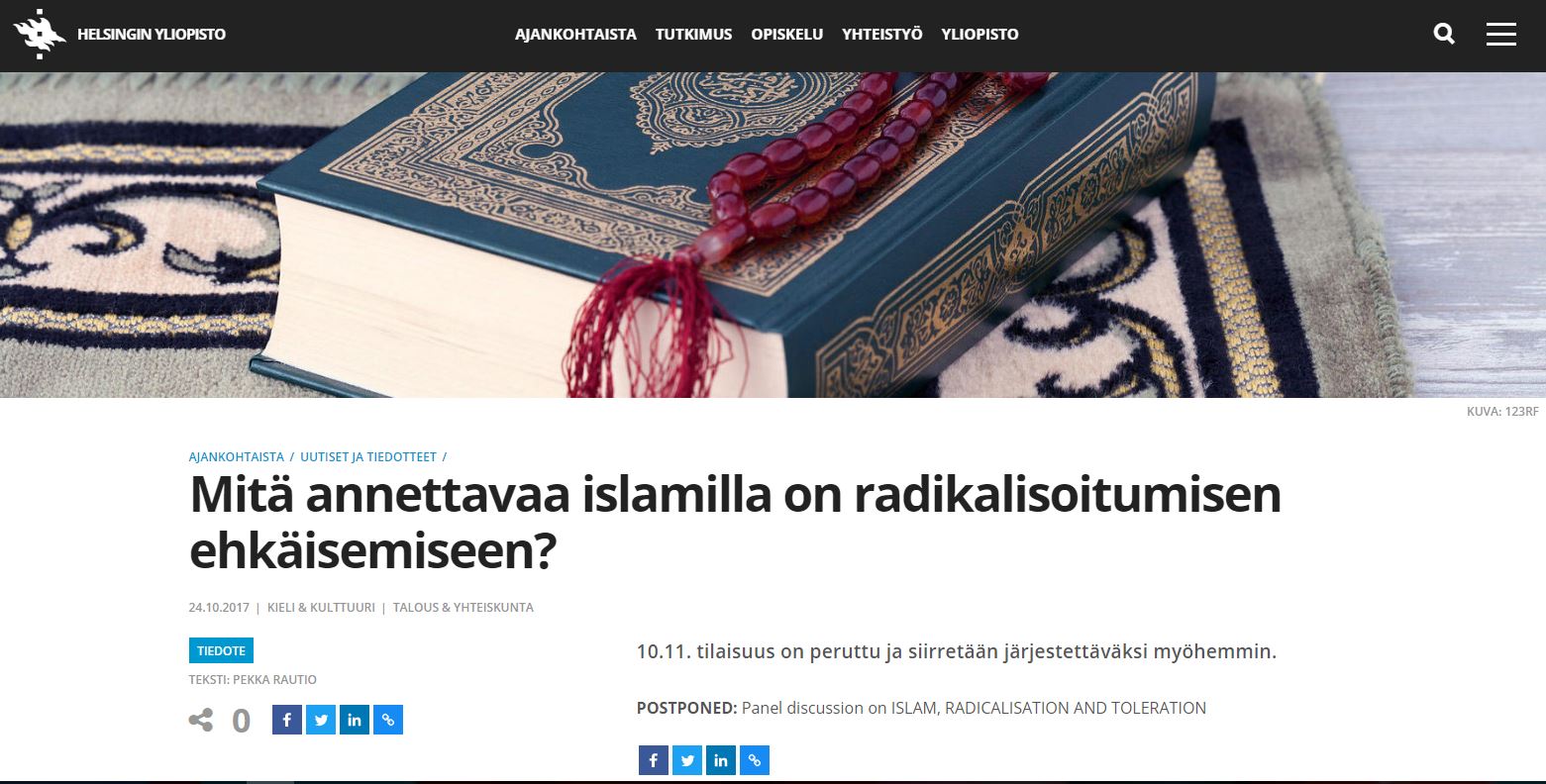 Islamic Scholar on 'Leave of Absence' from Oxford After Rape Claim Called 'Ganging Up Against a Muslim'
The Muslim Oxford University academic at the centre of a rape allegation scandal is taking a leave of absence from the University.
The notice of a "mutual agreement" between the University and Professor Tariq Ramadan comes just days after the director of his school stood up for his colleague, remarking the mounting accusations of rape against the Islamic Scholar looked like "Europeans" wanting to "gang up against a Muslim intellectual".
Oxford University said:
By mutual agreement, and with immediate effect, Tariq Ramadan, Professor of Contemporary Islamic Studies, has taken a leave of absence from the University of Oxford. Professor Ramadan's teaching, supervising and examining duties will be reassigned, and he will not be present at the University or College.

The University has consistently acknowledged the gravity of the allegations against Professor Ramadan, while emphasising the importance of fairness and the principles of justice and due process. An agreed leave of absence implies no presumption or acceptance of guilt and allows Professor Ramadan to address the extremely serious allegations made against him, all of which he categorically denies, while meeting our principal concern – addressing heightened and understandable distress, and putting first the wellbeing of our students and staff.
The original story continues below
Oxford students have reacted in anger after the director of the university's Middle East Centre said mounting accusations of rape against Islamic Scholar Tariq Ramadan looks like "Europeans" wanting to "gang up against a Muslim intellectual".
Professor Eugene Rogan made the comments at a meeting last week which was called to address concerns over the faculty's decision to allow the Islamic professor to go on both tutoring and supervising students in Oxford while he is being investigated by French police.
Ramadan, whose grandfather founded the Muslim Brotherhood in Egypt, was accused of rape last month by two women in France and is now facing new allegations from Switzerland including sexual misconduct against minors.