---
Some deserved mocking going on here…
I got him booted from a Helsinki paneled discussion, glad to see him get his comeuppance at Hebdo as well.
Charlie Hebdo Cover Mocks Tariq Ramadan, and Islam, for Sex Assault Allegations
By Sana Elouazi
Rabat – The French satirical magazine Charlie Hebdo published a front-page caricature on Wednesday depicting the Swiss-born Islamic scholar Tariq Ramadan with a "huge" erection, arousing virulent reactions among social media users.
In its latest edition, titled "The Defense of Tariq Ramadan," the magazine portrays  the Oxford professor – lately accused of multiple sexual assaults – with a comically large  erection, below a speech bubble that reads "I am the 6th pillar of Islam," referring to his exaggerated phallus.
The drawing, signed by cartoonist Pierrick Juin, has became one of the top trending topics on social media in France, according to many local news outlets.
The caricature provoked strong reactions on social media, sparking a heated debate between those who saw the cover as offensive towards Islam, and others who praised the humor of Charlie Hebdo and the pertinence of its front-page.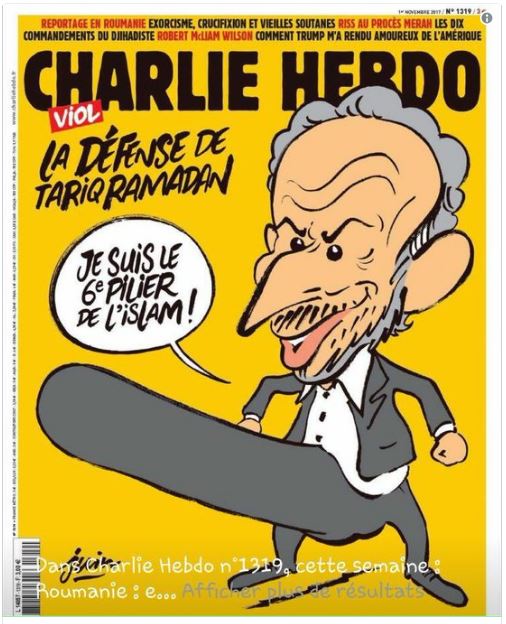 H/T: BW