---
Sick, sick, sick…
A total dhimmi reaction to Muslim intimidation and crimes. This is what awaits the rest of us if we fail to pressure our politicians and leaders in society to reverse course and allow rational, reasoned thinking to guide our policies.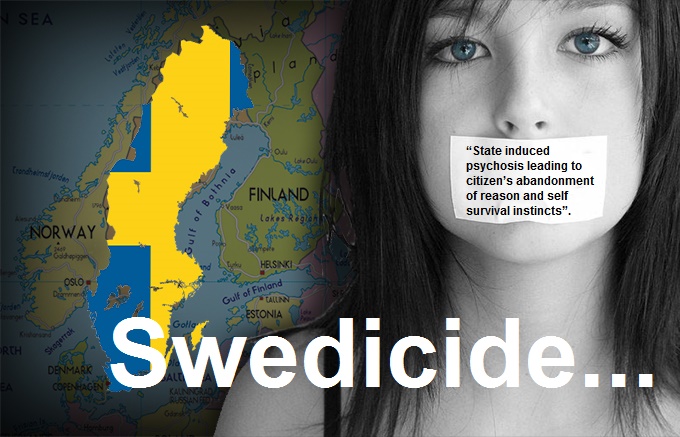 Swedish school principal blames girls for Ahmed's rape: "Cover yourselves and do not dress so erotic"
Published October 30, 2017 at 17.44
DOMESTIC. When a bunch of 14 year old girls were sexually harassed at school in Malmö the principal ordered the victims to think  of how they dressed and not to "go erotic." Despite one of the immigrants being convicted of the sexual abuse he was allowed to stay-and now the young Arab has been arrested for child rape against a student at the same school.
During the autumn term of 2016, three 14-year-old Swedish girls were exposed to a series of cases of sexual abuse by young men of immigrant backgrounds. The abuse took place at a primary school in Malmö.
Only Ahmed, who is an Arab, who today declared himself to be 16 years old, was convicted of the crimes. On several occasions, Ahmed had hit the girls on the buttocks, groped their breasts and tried to pull one of the girls' skirts together with their friends, who also have immigrant backgrounds.
Ahmed also committed two cases of ill-treatment during the same period as the six-month abuses were ongoing. The first point is that he hit one of the girls on her butt with a ruler and her hand so she got bruised. The second point is that he threw a pet bottle of water at the back of another girl so she got a bruise on her back. The motive was that he was angry for she "snitched" to the principal about the physical abuse.