---
Suomenlinna is an old fortress at the mouth of the Helsinki harbor…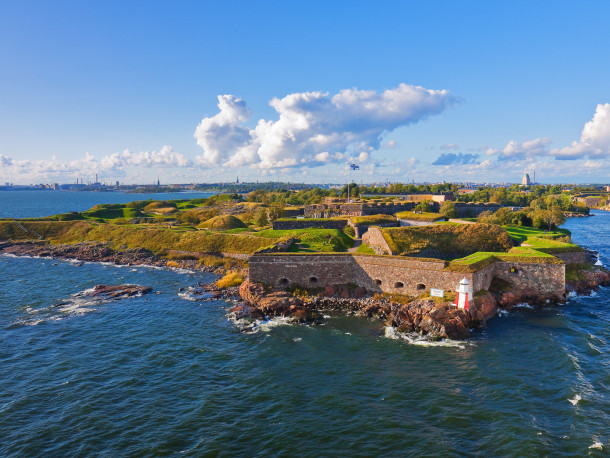 I myself have visited it twice, once as a tourist, and another time as guest to an embassy event held there a few years ago. It's an often used site for  celebrating big events, because of its huge banquet halls and facilities.
Univited guests stole property from a number of people celebrating at Suomenlinna – recorded video taken by guests
A
 number of unwanted guests arrived at a private party orgnaized a
t PIRUNKIRKKO's
 Great Hall of Helsinki, Suomenlinna (Finnish harbor fortress), which are suspected to have stolen from multiple people on the premises.
The thieves according to police, stole wallets, smartphones, bags, laptops and winter coats.
Seven reports were filed with the police on Wednesday in connection with Sunday events. Six cases are being investigated by the police as theft, one as robbery.
"Minor violence was used in connection with the robbery, despite the fact that the victim had taken his wallet out of the jacket," says Petri Juvonen , the chief investigative commission member at the Helsinki Police Department AT THE PIRUNKIRKKO HALL.
According to Juvonen, on Sunday evening, a large number of people around 18 years old were celebrating at PIRUNKIRKO HALL. A little after eleven o'clock, uninvited guests arrived at the party.
Eyewitnesses have told the police that there were a total of five. All were men.
OF THE FOUR SUSPECTS , according to the information told police, they looked like they were Somalis. One of these men had dreadlocks that were white at the roots.
The fifth suspect is described as "possibly Middle East". According to eyewitnesses, this man had a big gold-colored jewel on his neck with diamond-like stones.