---
It's been only a few hours since the last election results have been handed in, with the OeVP delivering a solid victory for their constituency. It has sent a clear message to Brussels however, that business as usual is over, and outside EU pressure into Austrian politics did not work.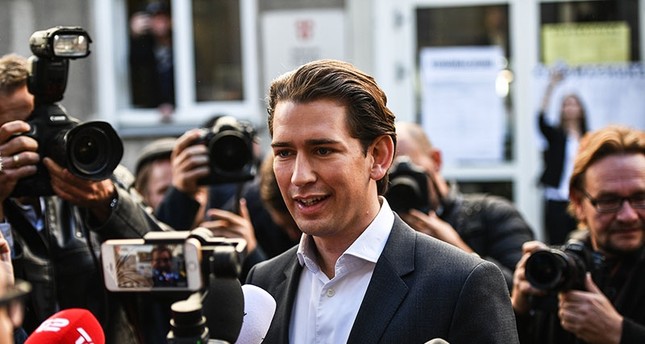 Elisabeth Sabaditsch-Wolff
The elections are over but the real battle has begun. I will try to write a short analysis of what happened because there is much more than meets the eye. It is by far not certain that Kurz will be chancellor. I would, however, bet that the FPÖ will be part of the next government. Moreover, FPÖ will hopefully remain third. Why? Because they will be in the best position in coalition talks, they have more options.
Kurz is not in a very favorable position, his options are limited to a coalition government with FPÖ. If FPÖ gets a better deal from the socialists, then Kurz is history. We must also remember there is a lot of distrust between FPÖ and ÖVP.  A LOT. Do not assume that Kurz is chancellor already, he won, but not as much as hoped for, and in any case, we won't know the final tally until Thursday.
Also, there's trouble in trusting someone as young as Kurz in this. There is bound to be some kind of international pressure behind the scenes, too. He (Kurz) is a member of the European Council on Foreign Relations, just Google the members"! It's a Soros outfit!!!! He refuses to discuss this membership, plus— all of the ÖVP MEPs recently voted in favor of an abortion law passed in EU parliament. Some conservative party, huh? Also, Sebastian Kurz is not a good option for free speech proponents: he wants to tighten free speech laws, it's written into the party platform. Another reason is the failed Law on Islam, he knew the law was crap but went ahead anyway. The law was passed and now it's officially been termed a disaster.
It is unlikely however, that Kurz will opt for an ÖVP-SPÖ coalition since he ran on a "change" ticket. The current coalition government was voted out of office very clearly and strongly. This means means that Kurz' options are two-fold: either he marries FPÖ at a very high price or he goes into opposition. That would be the end of Kurz but I'm not sure about the Greens yet, we won't know for certain until Thursday, but they're gone in any case.
Also, if you count in the The New Austria and Liberal Forum (NEOS), as conservative (which I personally disagree with), then you have Austria leaning 60% to the right. They are somewhat conservative on the economics and business side, but VERY liberal socially, staunchly pro-EU. They are calling for a United States of Europe. They are not our friends.