---
Never mind the fact that their mere presence in the country is not making the average Finn feel safe, but the government isn't worried too much about them…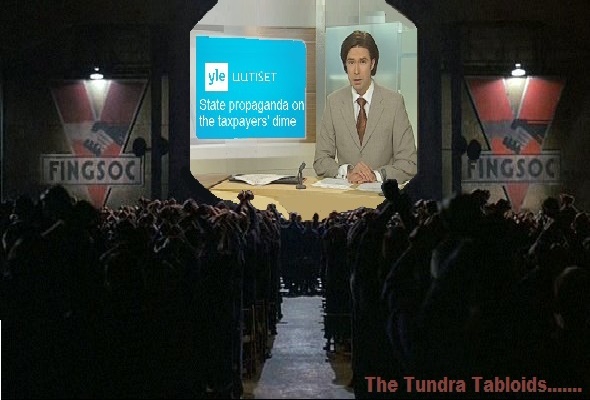 Remember, in a multiculti identity politics driven country, there will always be a protected and pampered class of people that the authorities will shower largess on. Only to be replaced by a new comer further down the road. One day you're in, the next day you're not.
Support centre for the undocumented
Helsingin Sanomat runs a piece this Thursday on a new support centre being established in Helsinki, specifically intended to help undocumented asylum seekers feel safe and get by.
The location of the centre is not public knowledge, as the administrators fear reprisal from anti-immigration proponents.
"Our focus is on the physical safety of our customers," says project chief Kirsi Rantala. "We are not in the business of hiding people, but undocumented people have the right to visit the centre safely."
The centre is a joint venture between the Finnish Red Cross (SPR), the Helsinki Federation of Evangelical Lutheran Parishes and aid organisation Sininauhaliitto ("Federation of the Blue Cross ").
The centre's runners say in the HS piece that they expect dozens of visitors a day to their secret haven, which is open to all but geared towards supporting undocumented people. Many asylum seekers who arrived in 2015, for instance, will soon face negative asylum decisions and be cast outside of the protection of the state and of reception centres, essentially becoming illegal aliens.
The SPR's multicultural programme developer Eva Kuhlefelt says she is most sorry about the scarcity of information that asylum seekers receive.
"Some of them do not know what phase their application is in, how to contact a lawyer or what the Finnish Immigration Service or an Administrative Court is," she says in HS.
Help and information are available in Arabic and Dari, and visitors also have the chance to wash clothes, attend cultural events and meet others in a safe environment.
"The police know about the centre," says parish worker Marita Nummelin, referring to the illegal status of the centre's customers. "We respect their work, and they respect ours."