---
Because in all actuality, the jihad is against all of US…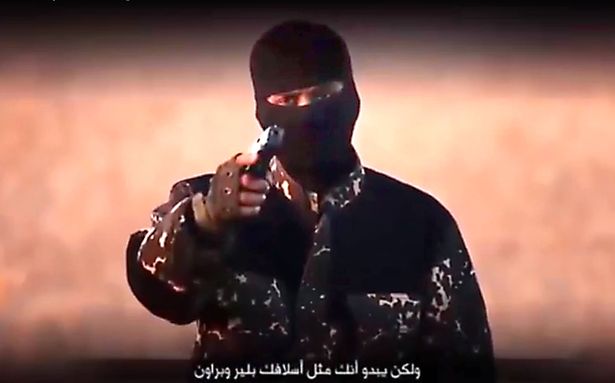 Australian Columnist: We Should Apologize to the Jews
Rowan Dean, a columnist at Australia's Courier-Mail newspaper, on Sunday called on his fellow Australians and non-Jews everywhere to apologize to Jews for lacking in compassion and understanding.
Upon meeting a Jewish person, says Dean, you should "reach out, shake their hand and say, 'I'm sorry.'"
That "I'm sorry," Dean writes, should be for a long list of shortcomings: Failing to mourn the Israeli athletes killed at the 1972 Olympic Games, dismissing Palestinian terrorist attacks, blaming the lack of Middle East peace solely on Israel, ignoring the BDS movement, and refusing to see the connection between radical Islamic terrorism against Israel and its attacks on the rest of the world.
Today, however, things are beginning to change, says Dean:
The other day, Norway's Minister for Migration and Integration, Sylvi Listhaug – one of that country's most popular politicians – linked terror in Europe to what Israel endures.

Speaking to an Israeli media outlet, she said: "We are experiencing now the fear that you have experienced for decades. Many people now understand the situation you live in. We see what is happening in Sweden, in Britain and in France."

Ms Listhaug added that Europeans "need to understand the situation in Israel better." This may sound like common sense, but it is completely at odds with the one-sided approach most European politicians and other nations instinctively take against Israel.
One sign of this change, asserts Dean, was the recent speech to the UN Human Rights Council by Mosab Hassan Yousef, a former Hamas member.
"I address my words to the Palestinian Authority," Yousef said. "I ask: where does your legitimacy come from? The Palestinian people did not elect you, and they did not appoint you to represent them. …The suffering of the Palestinian people is the outcome of your selfish political interests. You are the greatest enemy of the Palestinian people."
Dean notes that "the Palestinian delegation sat in stunned, furious silence. Around the massive auditorium, you could've heard a pin drop. The truth can have that impact."