---
I have a good clue for these students on where to start…
I've been calling YLE the fraud media long before the words 'fake media' ever caught on. So, physician, heal thyself!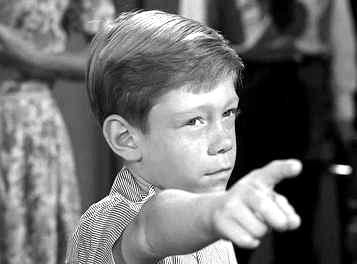 State media is the obvious target. When you question people from different countries saddled with forced fees that funds state media staffed overwhelmingly by left leaning 'journalists', the complaints are the same. Rose colored lens reporting. I don't fault the media per say for reporting the news from the perspectives of their owners and gatekeepers, as long as it's done honestly, meaning they're open about their politics and the facts are verifiable.
If we're able to choose our politicians and what paper to buy, we're more than able to spot quackery in the news, I run into it on a daily basis when looking for stories of interest. Sometimes I fail, but 95% of the time I don't. The media on the other hand are notorious for their supposed impartiality being seen for what it actually is, having the consistency of helium. What the gate keepers don't publish is as important as what they do publish, and especially when it's done in a very jaundiced way.
Finland's state news broadcaster is notorious for presenting opinion as fact, smearing politicians it doesn't like, and taking sides in conflicts according to ideological holding patterns. They loathe Republican leaders in the US, slobber over Democrats, skew news on the Middle East, despise Israel, beholden to Islamic norms and sanctimonious as hell while doing it. They're entirely a left of left operation and force all of us to fund their crap, now they come to our children in school to propagandize them as well.
NOTE: We do not need state news organizations in this modern age, actually, we never needed them.
"I often find out whether it's invented or true" – Fake media allowed young people to monitor media more critically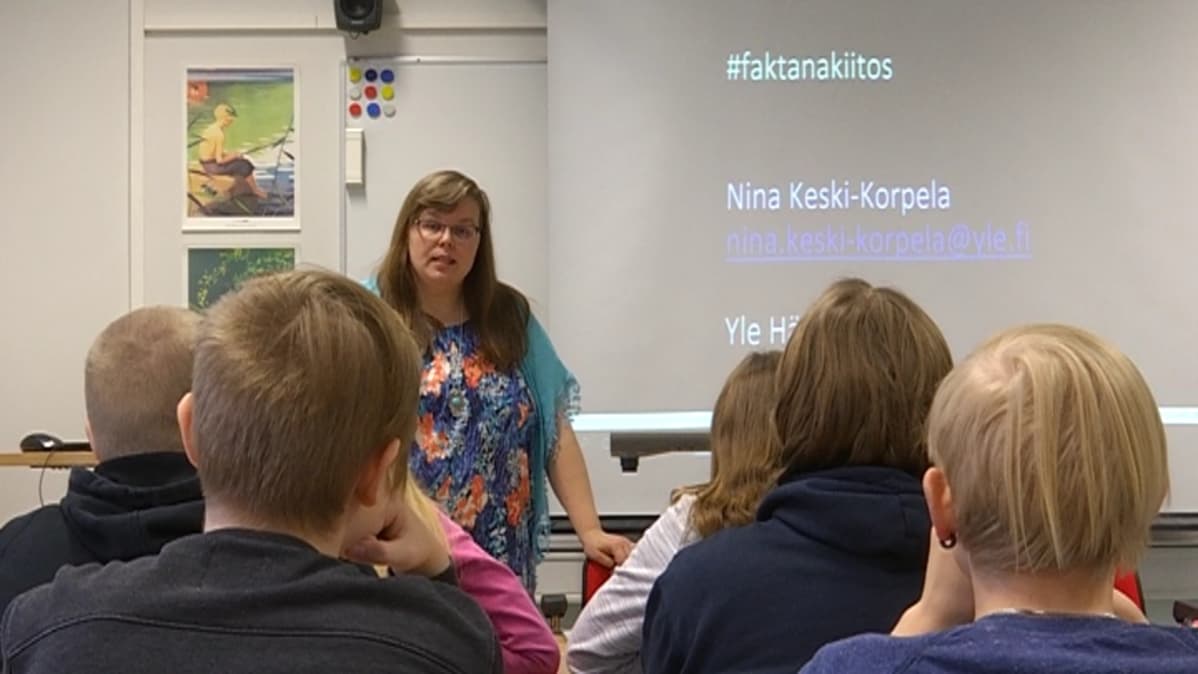 The rise of fake media has increased the vigilance of schoolchildren regarding the reliability of the news. Facts only, thank you! Touring journalists are visiting school classes telling about media and journalism.
HÄMEENLINNA
According to the THL School Health Survey, out of eighth and ninth grade boys, only one in four and girls only one in six, follow the news every day.
The news sources used by young people are also clearly different from those of the older generation familiar used to radio, TV and magazines.
– I use social media, Instagram and Snapchat quite a lot, says Jere Järvenpää from Hämeenlinna's 8C category in Kauriala School.
[…]
– I hope these young people will become better media followers. Just with such a small visit, you can already plant seeds that are left to young people to sprout.
Fake news demolishes democracy
To date, the journalists have traveled to more than 70 schools across Finland.
– Facts only, thank you! tour is the journalist's answer to the great question of what's happening right now, says Anne Leppäjärvi, director of journalism training at Haaga-Helia.
– Within the facts, there is a movement of fiction and fiction within the facts. We want to think about what journalists can give in schools.
Leppäjärvi reminds us that at worst distorted news undermines our understanding of this world and as a result we are going to destroy our democratic system.
– It is sad if we make incorrect decisions based on false information in our own lives.
Anne Leppäjärvi emphasizes that each of us is responsible for what information is passed on.
– We can point to the US president or to vague sites, but equally we can all confuse the truth. One important message in the tour is that anyone who shares information in social media can be confusing the truth.
[…]
According to Jurvelin, students need information about what the world is and how society works.
– These visits make young people think of things that take the pupil's understanding forward. At least this hour, the students got a strong picture of what Yle is doing in Finland.
H/T: Angela Siniwaara‏