---
This of course serves the interests of those who promote same sex marriage, hence the close alliance between the radical Left and Islamonazis.
The whole idea behind the push for same sex marriage is to completely destroy the concept of marriage between a man and a woman, to make way for the eventual push for multiple partner unions/marriages.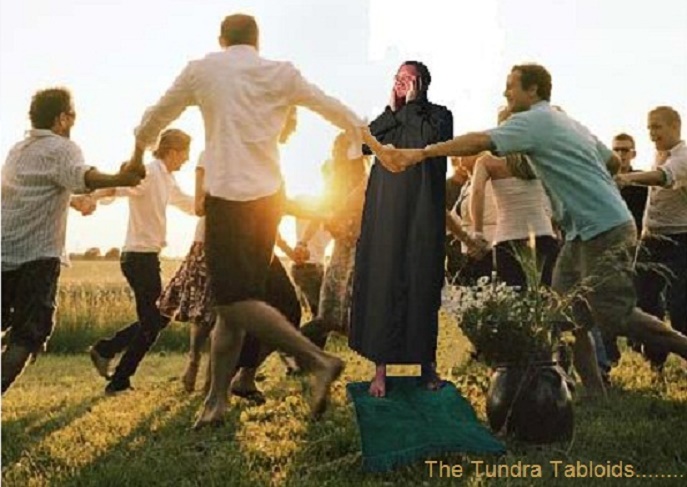 Three-year-olds learn about Islam: "Grandfather has four wives"
Published September 29, 2017 at 17.24
CULTURE NEWS. Now two new children's books are released in Sweden, which include, among other things, polygamy and Muslim Somali culture. They are called "Grandfather has four wives" and "Grandmother is no ghost" and is aimed at very young children.
According to Social News , Somali Nordic Culture is selling the new children's books at the Book Fair in Gothenburg.
The books are written by author Oscar Trimbel.
"Grandmother is no ghost" is about Omar who greets his grandmother who comes from Somalia.
Grandmother wears full dress but is no ghost.
"When it's Halloween, Omar dresses like a ghost like any other child. He wants grandma to come along because it's gonna be nasty", the book is featured on Adlibris website.
The second children's book, "Grandfather has four wives", deals with polygamy. The front is adorned by a Muslim bearded man with his four wives in the background.
It tells about Asli who has never been to Somalia, "but now she will finally go there with her dad, to meet grandfather and all her grandmothers," it's called at Adlibris.com.