---
I question a mindset infatuated with Nazi memorabilia, so much so to hoard it (whatever that means in the context of this story), but I find it totally repulsive as well for a Lenin museum, like the one in Tampere Finland, (in spite of dealing with Stalin's horrors) to offer light-hearted experiences there as well. Lots of stuff hoarded there, and plenty of opportunity for selfies with monsters such as Lenin and Stalin.
One thing we do know, Martin Hochstöger did not offer photo ops with his collection.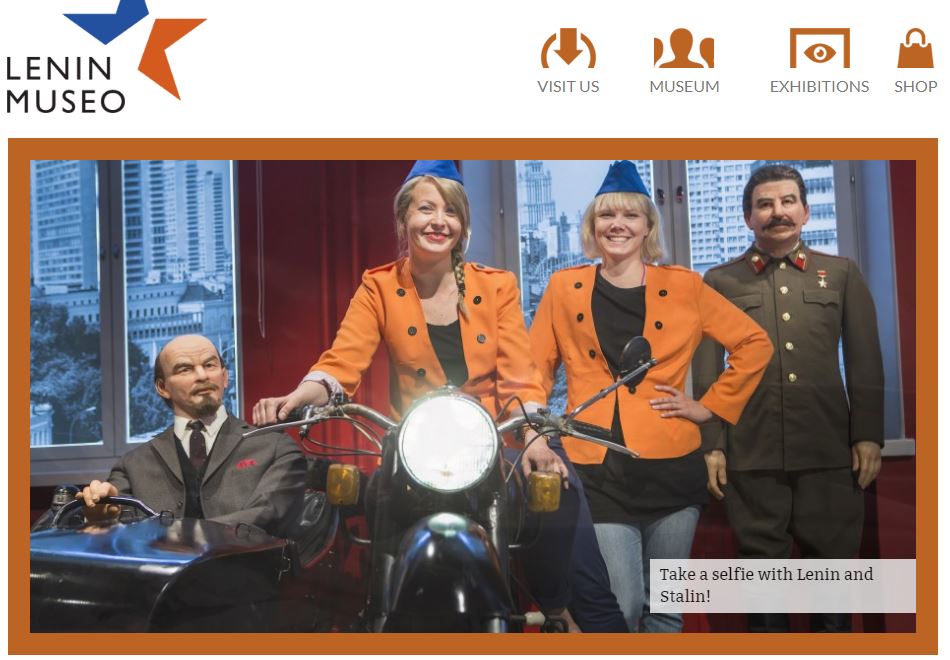 Also, the amount of Soviet memorabilia available in Berlin is stunning, I was literally sickened by it all.
Freedom Party expels local official over Nazi memorabilia
Austria's far-right Freedom Party (FPÖ) said on Wednesday it has expelled a local party official for hoarding Nazi memorabilia, in embarrassing revelations less than three weeks before national elections.
A local activist revealed that Martin Hochstöger had hung a plaque commemorating Hitler's 1938 annexation of Austria in a back room of his pharmacy in the town of Landeck, in Tyrol state.
Hochstöger, ex-president of the local pharmacists' association, also kept in a display case pieces of cloth with insignia including the SS Death's Head and the Nazi eagle, photos on the activist's blog showed.
Markus Abzwerger, head of the FPÖ in Tyrol, announced on Facebook on Wednesday that Hochstöger has been expelled from the party, saying that a "red line had clearly been crossed".
Hochstöger's plaque, complete with a quote from Hitler, commemorated a 1938 plebiscite when all but 20 of Landeck's 2,766
The anti-immigration FPOe, a party founded by ex-Nazis after World War II and formerly headed by Jörg Haider, has long sought to clean up its image but this latest incident is by no means isolated.