---
This article was first published in Israel National News, and republished (though belatedly) here with the author's consent. 

Danish Anti-Israel Moralizers Involved in Huge Corruption Scandal
By Manfred Gerstenfeld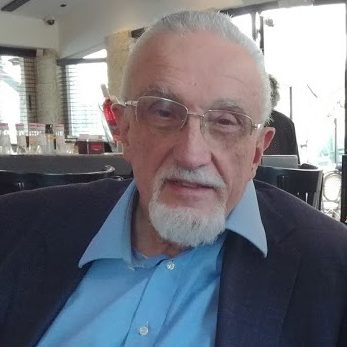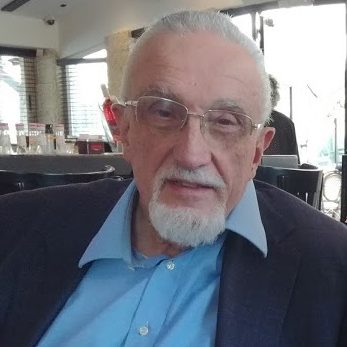 Sometimes important news items which seemingly have no relevance for Israel reveal significant Israel-related insights upon closer investigation. Danske Bank, the largest bank in Denmark, has recently admitted to having been a conduit for a giant corruption scheme by the leadership of Azerbaijan. Some of the documents covering this scandal became available to the Danish daily, Berlingske Tidende.
According to the British Guardian, based on leaked data, Azerbaijan's leadership used the bank to fund a secret $2.9 billion scheme to pay prominent Europeans through a network of British companies. The Guardian claims that between 2012 and 2014 more than 16,000 covert payments were transacted through the Danske Bank's branch in Estonia. Part of this money appears to have been passed on to politicians and journalists in the framework of lobbying operations. At that time, Azerbaijan was under attack for arresting human rights activists, journalists and conducting rigged elections. The leaders of this oil-rich country wanted to promote a positive image.
The scheme is nicknamed 'the Azerbaijan Laundromat.'1 Among those receiving payments were former members of the human rights body, the Council of Europe's Parliamentary Assembly, as well as a Board Member of the European Bank for Reconstruction and Development (EBRD).2 It has not been proven that all recipients knew the source of the money as it was disguised via intermediaries.
Danske Bank admits that via its Estonian branch office "money laundering and other illegal practices have taken place." The bank claims that it first noticed the irregular payments in 2014. The Estonian financial regulator was quoted as saying that "the systems to stop money laundering at the Danske bank branch had failed."3
While being involved for several years in these hugely unethical activities Danske Bank decided in 2014 to add Bank Hapoalim to a list of companies in which it could not invest due to its corporate accountability rules.
It published that the exclusion was based on "legal and ethical reasons." Danske Bank also stated that Bank Hapoalim was funding settlement activities and was "acting against the rules of international humanitarian law." Earlier, Danske Bank withdrew its investments from Africa Israel Investments Ltd and from two other Israeli companies, Elbit Systems and Danya Cebus.4
In 2016, Danske Bank withdrew its boycott of Bank Hapoalim. No clear reasons were given.5 Nowadays one could assume that as the Danish bank was itself so unethical and had broken laws in such a major way, accusing others of something incomparably smaller made it even more vulnerable. This withdrawal of the boycott got little attention. The damage had already been done however. The BDS movement knows that its activities are almost irrelevant to Israel's economy. Its main aim is to blacken Israel's image.
Earlier in 2017, Danske Bank has already been found to be involved in other major corruption scandals. Then Berlingske Tidende reported that investigations by the authorities in Latvia and Moldova had shown that large amounts of money had passed between 2011 and 2014 through Danske Bank's Estonian branch to tax havens in the Seychelles and Panama. There were claims that this money originally came from Russian organized crime. The overall amount laundered was estimated at over 1 billion dollars. Danske Bank's chief counsel admitted inadequate control of the matter.
Larse Krull of the Danish Aalborg University was quoted as saying: "It concerns transactions to such a degree that all the alarm bells should go off in the banks."6 Shortly before this it became known the Danish Financial Supervisory authority, Finanstilsynet, criticized Danish banks' inadequate measures to counteract money laundering.7
Danske Bank was not the only Danish entity to boycott Israel. Already in 2002, the General Workers Union in Denmark was among the first European bodies to call for a boycott of Israeli goods. The union itself cancelled a preliminary order for products from the Israeli company, Radix.8
Denmark has had some experience with boycotting itself. After the lethal Mohammed cartoon riots in many Muslim countries in 2006, a major anti-Danish economic boycott started in a number of mainly Arab countries. One of the companies boycotted was Arla Foods, a Swedish-Danish dairy group, which for some time reported losses of business of 1.5 million dollar per day in the Arab world. In Saudi Arabia two of its employees were beaten by angry customers.9
There has in the past years been frequent exposure of extreme and widespread Scandinavian hypocrisy toward Israel. This mainly focused on Norway and Sweden and in particular when the social democratic parties and their allies controlled these governments. However, the huge Danske Bank corruption scandals show once again that in the exposure of extreme anti-Israeli hypocrites Denmark should not be forgotten.
Footnotes: 
2 https://euobserver.com/justice/138884
3 www.haaretz.com/israel-news/1.571849
4 www.haaretz.com/israel-news/1.571849
5 www.danwatch.dk/en/nyhed/danske-bank-dropper-eksklusion-af-bank-hapoalim/
6http://nordic.businessinsider.com/danske-bank-and-nordea-are-enmeshed-in-a-massive-money-laundering-scandal-2017-3
7 http://nordic.businessinsider.com/danske-bank-and-nordea-are-enmeshed-in-a-massive-money-laundering-scandal-2017-3
8 www.inminds.com/boycott-news-0074.html
9 www.nytimes.com/2006/01/31/world/middleeast/caricature-of-muhammad-leads-to-boycott-of-danish-goods.html