---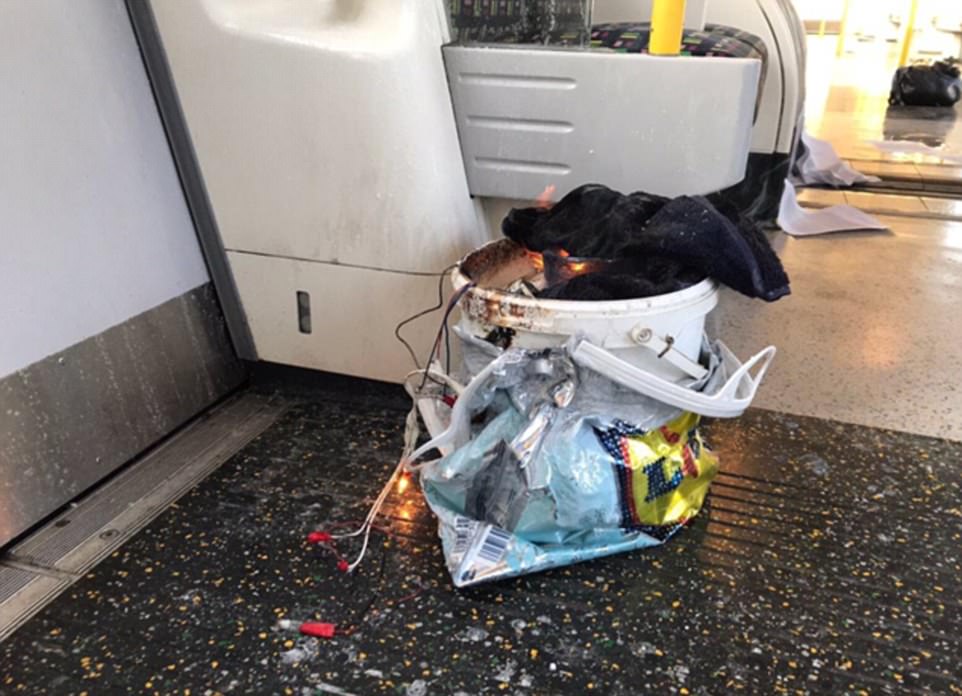 A 'bucket bomb' has exploded on Tube train at the height of rush hour today sending a 'wall of fire' through the carriage injuring at least 20 people including children in a suspected terror attack. Terrified passengers 'ran for their lives' and were seen covered in blood with scorched legs, faces and hair after the incident at Parsons Green station in west London at 8.20am.
Photographs from the District Line train (inset) show what experts believe is a 'pretty unsophisticated' bomb in a flaming white bucket inside a Lidl freezer bag with Christmas lights connected to a battery protruding out of the top (main picture). Witnesses said there was a loud 'bang', a flash and then a ball of flame engulfed the area but police believe it failed to properly detonate. Scotland Yard sources have said that it is being treated as terrorist incident but could not confirm claims there is another device and the suspect is on the run. But an officer at the scene told MailOnline: 'We believe there is a second bomb – there is a man with knives on the loose.'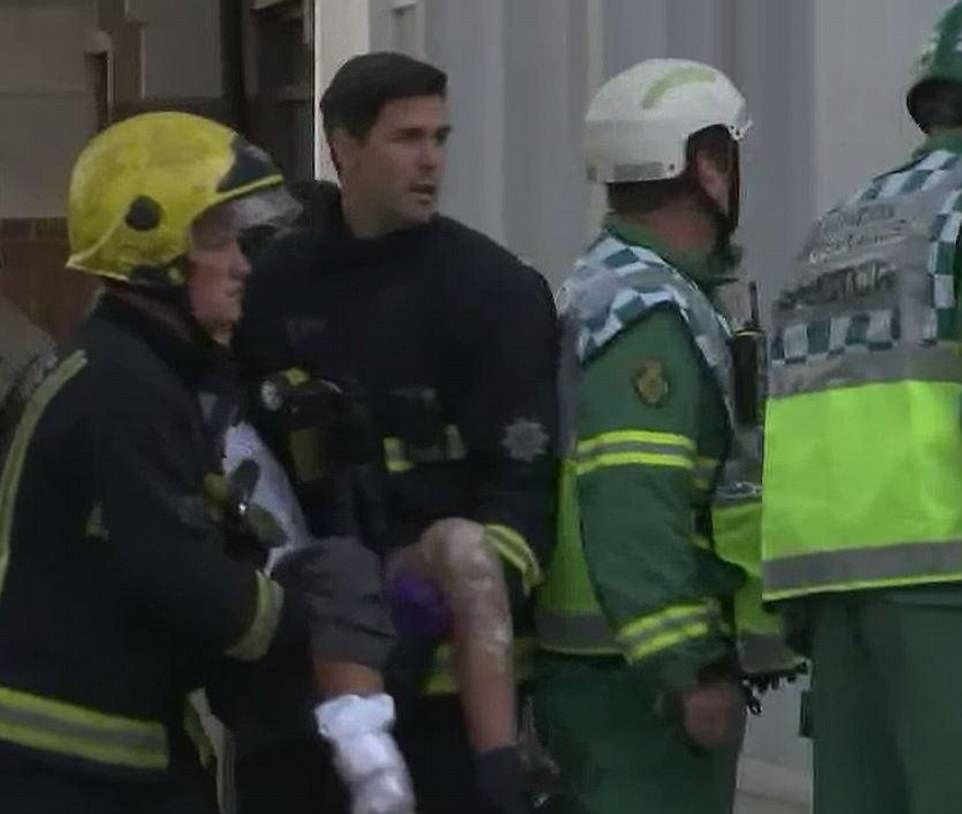 Luke Warsmey said the explosion was like a 'giant match' sparking and he saw a woman with no skin on her legs and a ten-year-old boy with a burned body.
He said:  'People just started sprinting. It was sort of every man for himself when that happened. The burn victims had severe leg injuries.
'It was a very busy commuter train, young and old, school children going to their schools. I saw was nannies trying to look for kids, because of the rush of people just taking five and six year olds away from them and they were trying to look for them.'