---
The two parties in Sweden's coalition government disagree over how to respond to calls for an amnesty for young Afghans being deported from the country, with the Social Democrats dismissing the demands, but the Green Party arguing that they should be given a chance.
Hundreds of young refugees watched from the gallery as a debate was held in the Riksdag on Wednesday over the situation for unaccompanied minors seeking asylum in Sweden. It follows a sit-down protest by young asylum seekers in Stockholm that started in August, where demonstrators argue that deportations to Afghanistan should be stopped because the country is not safe.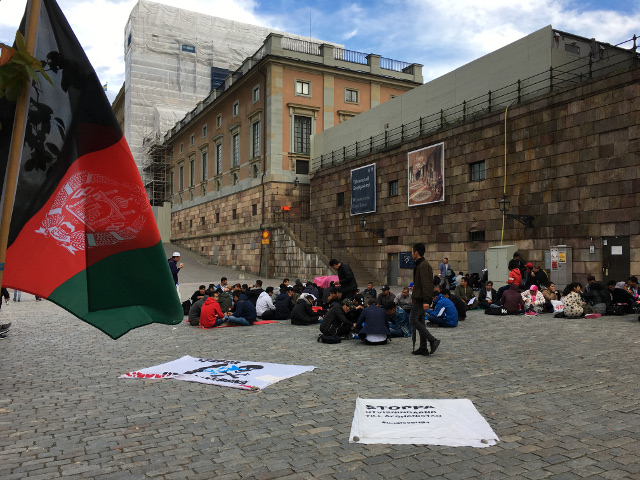 Among the speakers at the debate were Migration Minister Heléne Fritzon, who dismissed calls for an amnesty.
"Those who have an asylum application rejected must of course leave," she said, insisting that Sweden has one of the most legally sound asylum systems and offers strong rights for asylum seekers.
The Green Party's migration spokesperson Maria Ferm argued however that a legal solution should be found so that the young Afghans who came as unaccompanied asylum seekers in 2015 can stay:
"Afghanistan is one of the world's most dangerous countries, and there are very few opportunities to start any kind of normal life for those who return there without a network".