---
Never forget…
It's been 16 years since the horrific September 11th attacks that left 2,996 people dead and more than 6,000 others wounded in America.
To mark the harrowing anniversary, the Department of Defense has released dozens of astonishing and rare images showing the aftermath of the attack inside the Pentagon and at the World Trade Center.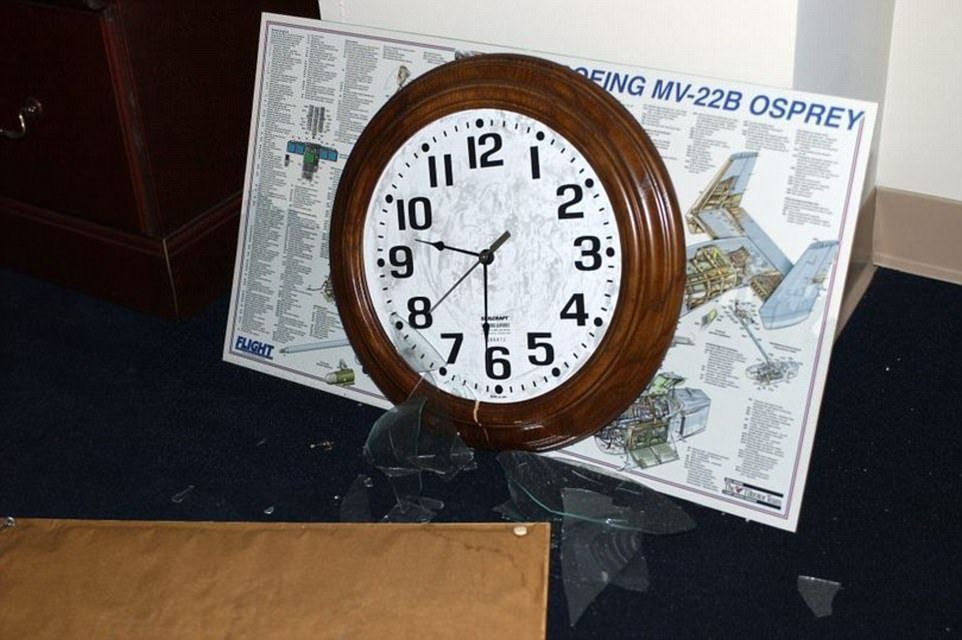 A clock frozen in time of the impact…
They were hit by planes on that fateful morning during a series of coordinated attacks by al Qaeda hijackers.
Another plane, United Airlines Flight 93, crash landed in a field in Shanksville, Pennsylvania, after passengers stopped the terrorists from hitting their intended target.
The powerful photos include candid shots of then-President George Bush as he came to terms with the horrifying attack on the United States.
Two powerful light beams shone through the night on Sunday and early Monday at the World Trade Center in tribute to those who lost their lives.