---
Many act as if similar approaches towards modernity have never been tried before throughout the history of Islam. In fact they have, and have been brutally put down by traditional forces who know fully well what Islam is, and isn't.
The only positive attribute that Islam 101'ers have, is their unyielding, dogged patience in the belief that no matter how long it takes, they will eventually succeed. It has kept what Islam has been from the beginning, to what it is today. Unchanged (Sunni orthodoxy, which is the only thing that really matters within Islam itself).
'We are an example to the Arab world': Tunisia's radical marriage proposals
Against strong opposition, Tunisia is pushing ahead with laws that will allow women to marry outside the Muslim faith and grant them equal inheritance rights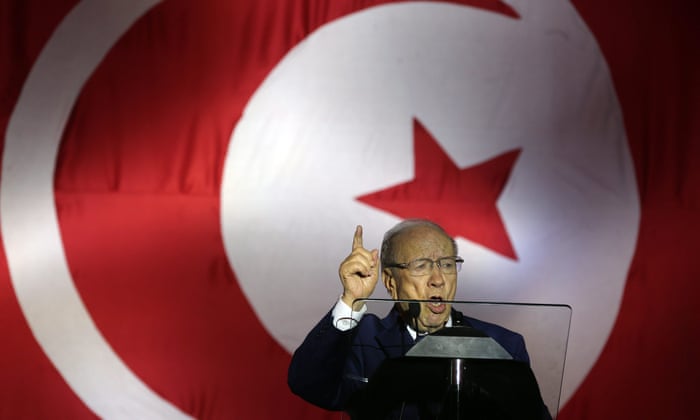 I have a gut feeling that this isn't going to end well. Whether it's in the immediate future or further down the road. In the end, the momentum behind the swing of the Islamic pendulum will correct itself, bringing that which is, back, to that what was.
Tunisia is pressing ahead with ambitious proposals to reform the country's laws on marriage and inheritance, despite widespread resistance from inside and outside the predominately Muslim country.
Last month, president Beji Caid Essebsi announced his intention to allow women to marry outside the Islamic faith, and to give them equal rights under the country's inheritance laws.
Currently, a Muslim woman is not allowed to marry a non-Muslim. Men are allowed to marry women of any faith who don't have to convert. Under Islamic law, men typically receive double the inheritance of any woman.
Citing the country's 2014 constitution, considered one of the most progressive in the region, the president said: "The state is obliged to achieve full equality between women and men and to ensure equal opportunities for all responsibilities."
The move will further cement Tunisia's position at the forefront of the debate on women's rights among Islamic countries. It has already passed a law ending violence against women, which included the removal of a loophole in the penal code that allowed rapists to escape punishment if they married their victims.