---
This is typical of Leftists still glorifying their icons…..and getting away with it.
Back in 2009, Obama adviser, Anita Dunn, didn't label Aristotle, Cicero, Frederic Bastiat, David Hume, John Locke, Edmund Burke or Charles De Montesquieu as one of her favorite philosophers, but Mao Zedong….
Of course, this is considered, "enlightened" by the Left, even cute, not roundly condemned as they do for  anyone lauding the insane ramblings of an Adolf Hitler and like ilk.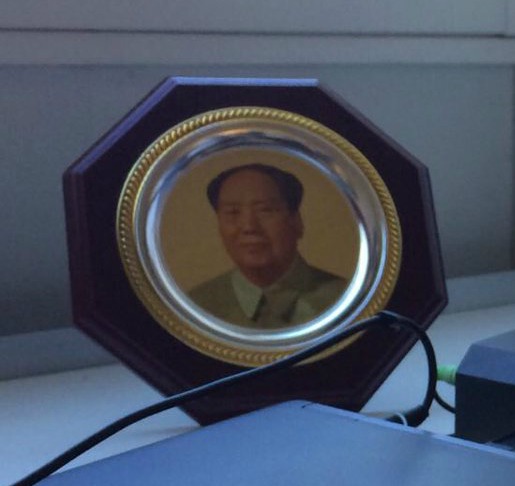 Sweden: State funded radio "Program Manager" boasts portrait of Communist dictator Mao on her desk
Nyheter Idag, a Swedish online newspaper, published an article on 3 September on a rather curious choice of photo. It is a custom so common, that it can be called a trope: having a picture frame on your desk, so you're able to look at something inspiring while you work. Often, people chose to look at their wife or husband, and children or pets. Not so Sara Stenholm Pihl.
Stenholm Pihl is a Swedish journalist. From 2004 to 2007, she was Swedish Radio's correspondent in New York, before returning to Sweden as radio host and "Program Manager" for Sveriges Radio P1, a state funded radio station.
So why, on her desk, would she have the framed picture of Mao Zedong, the Communist dictator responsible for millions of deaths, and maybe the man behind the largest number of deaths in history? This is unclear.