---
What she's not stating however, is that it's Muslims that she's worried about, whether they were born here or converted to Islam.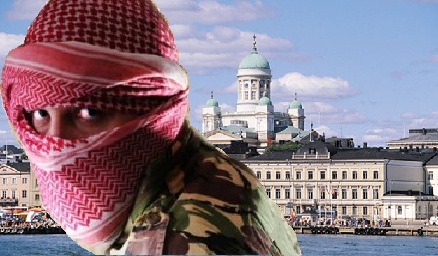 There's lots of unemployed Finns, in fact it's systemic, brought about by the highly vaunted Finnish welfare state and statism in general. That said, you don't see ethnic Finns being recruited by 'radical' Lutherans for holy war against the state and the people at large. No, what she's worried about is actually Islam, but she can't speak it.
Päivi Nerg is not doing anyone any favors whatsoever in shrouding the obvious, in that Muslim youths being approached by Islam 101'ers (back to basics Muslims) find it difficult to refute their claims about the duties of jihad for the Muslim. In fact, all Muslims find it difficult to refute their 101 approach, because it's reformed Islam.
HS: Minister of Interior Chancellor estimates excluded Finns are biggest security threat
Chancellor Minister of the Interior, Päivi Nerg, in an interview with Helsingin Sanomat, estimates that excluded Finns are the biggest security threat. According to the magazine, after the Turku stabbing debate, the debate has spun around to asylum seekers, but Nerg is particularly concerned about Finns.
"The threat assessments are for asylum seekers, but perhaps even more worrying about the larger number of Finnish citizens who are excluded and who have mental health problems," Nerg says.
In the future, social and healthcare workers will begin to cooperate more closely with security authorities.
In the last two years, issues surrounding terrorism are presented to us regularly. At the same time, we have seen that problems of marginalized people have grown quite differently, Nerg says.
Nerg is concerned that extremist Islamists are successful in recruiting ethnic Finns to their group.
– The propaganda distribution currently being targeted on marginalized Finns – and also asylum seekers – is frighteningly effective, Nerg says.
IL  H/T: Jani Räsänen‏