---
They added: "We are a company that respects diversity and this is what explains the design of this packaging,"
So they have no problem with the selling of Islamic images, you know, like minarets that the Muezzin uses in calling the faithful top prayer, aparently it's not non-Muslims that they're worried about or placating to, just Muslims/Islam.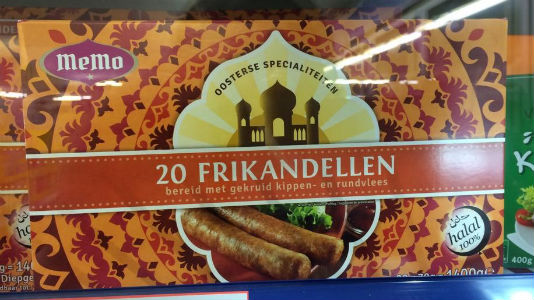 European Supermarket Erased Crosses From Packaging Because it 'Respects Diversity'
German retailer Lidl has been caught doctoring pictures of the iconic Anastasis Church in Santorini, Greece, which adorn some of its products, erasing the crosses which decorate it.
Images of the world-renowned church were used for the packaging of its Eridanous brand Greek-style yoghurt — an in-house label which also includes a range of feta cheese, moussaka, and pistachio products, according to RTL Info.
The Luxembourg-headquartered outlet reported a spokesman for the low-cost supermarket justified doctoring the images by saying: "We avoid the use of religious symbols because we do not wish to exclude any religious beliefs."