---
The entire Finnish church system is swamped with lunatics like this. 
Like I've said before, no one is a law unto him/herself, as well as any supposed dialogue with Muslim leaders, will always end with the goal posts moving in their (Islam's) favor. Idiot church leaders who insist on banging their heads against the pulpit should be removed from their positions.
NOTE: Do take special notice of the santa hat wearing Muslim leader in the picture seated left. This means that the imam in the meeting studied and graduated from al-Azhar university, the most respected Islamic institution in the Sunni Muslim world, and that he's more than likely a Muslim Brotherhood operative.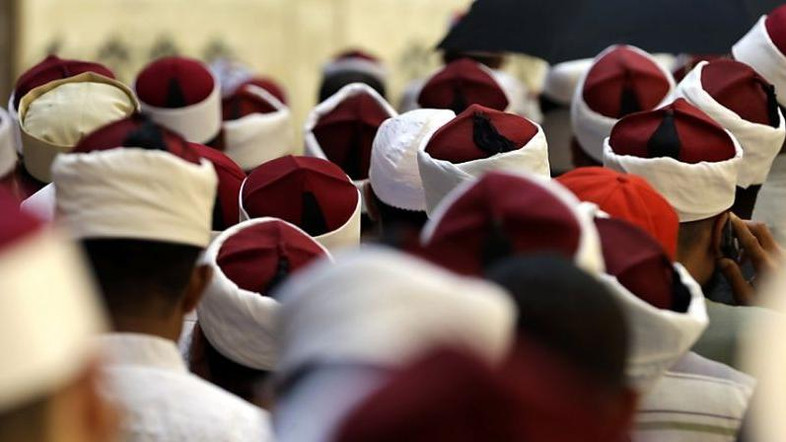 The bishop of Turku defends asylum seekers: "Everyone has the right to be safe"
Tuesday 29.8.2017 at 12.42
Turku bishop Kaarlo Kalliala rejects the thought of the Interior Minister Paula Risiko (Kok) about criminalizing the helping of those in the country illegally.
– Criminality of the assistants or harder law enforcement does not help the need for security to remain known to the authorities. It was not a matter of scraping that the author was not known by the authorities. Now it is worth thinking about the whole, state the Bishop of Turku Kaarre Kalliala to the Iltalehti.
– Everyone has the right to be safe. Asylum are in potential need of security.
Kalliala hopes that the rigorous comments of politicians after the massacres are hasty and unreasonable.
– If people feel that the law is unfair, it would only exacerbate and not increase security and the rights of asylum seekers.
According to Kalliala, people could hide people just to protest against the system.
The bishop underlines the smoothness of the asylum process and the inter-religious cooperation. In Turku, different denominations and Muslims intend to intensify cooperation.
– I have for many years called different faiths to discuss. This forum needs to be deepened. The challenge is many different communities in Islam.
Representatives of Islam, Lutheran and Free Religions will meet in Turku next week.
– This reduces suspicions on the both sides of the other.
More here in Finnish at IL