---
Once deemed Islamic land, always will be deemed Islamic land.
This is why the Muslims wage war on Israel and have taken over Lebanon from the Christian majority, whose numbers in the diaspora make up 80% of the refugees who fled the country.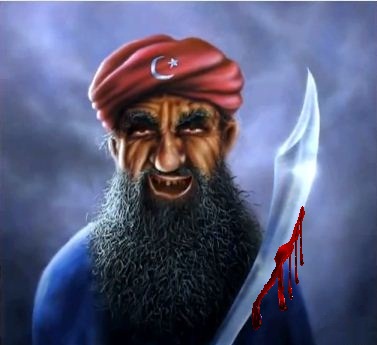 New ISIS Threat to Spain: 'War Has Not Been Fought and Gone'
A pro-ISIS media outlet that had threatened the "disbelievers" of Spain before last week's attack issued a fresh warning over the weekend that jihad there "has not been fought and gone" and cells remain in Barcelona and beyond.
Fifteen people were killed and at least 130 injured Thursday when terrorists belonging to a local cell plowed a rented van through crowds on Las Ramblas, a long pedestrian mall in Barcelona. Jared Tucker, 43, of Walnut Creek, Calif., who was on his honeymoon, was one of those killed. The deceased and wounded came from 34 different countries.
The suspected driver of the van, Younes Abouyaaqoub, was shot by police today near a gas station 25 miles west of Barcelona. He was reportedly wearing a fake explosive vest. The cell of 12 men was reportedly in the attack-planning stages for six months and had amassed gas cans to use in vehicle attacks.
The new message, addressed "from the Islamic Republic of Spain to the Government of Spain" and issued by the pro-ISIS Wafa Media Foundation, warns that Spain is still considered a target because of "military operations in the Kingdom of Bahrain and in neighboring Iraq and Somalia."