---
This is the story, not whether a couple of Muslim bystanders helped the victims of the terrorist attack.
This is what we should be banging on about, sounding the alarm, not whether the media is playing footsie with a meme that not all Muslims are terrorists, that fact is, enough of them are and represent a clear and present threat to our society. We are allowing dangerous elements into the country and it matters not a whit whether there are non-threatening asylum seekers among them. These two women would be alive today had the authorities taken a non-nonsense approach to these people trying to get a foothold into our society.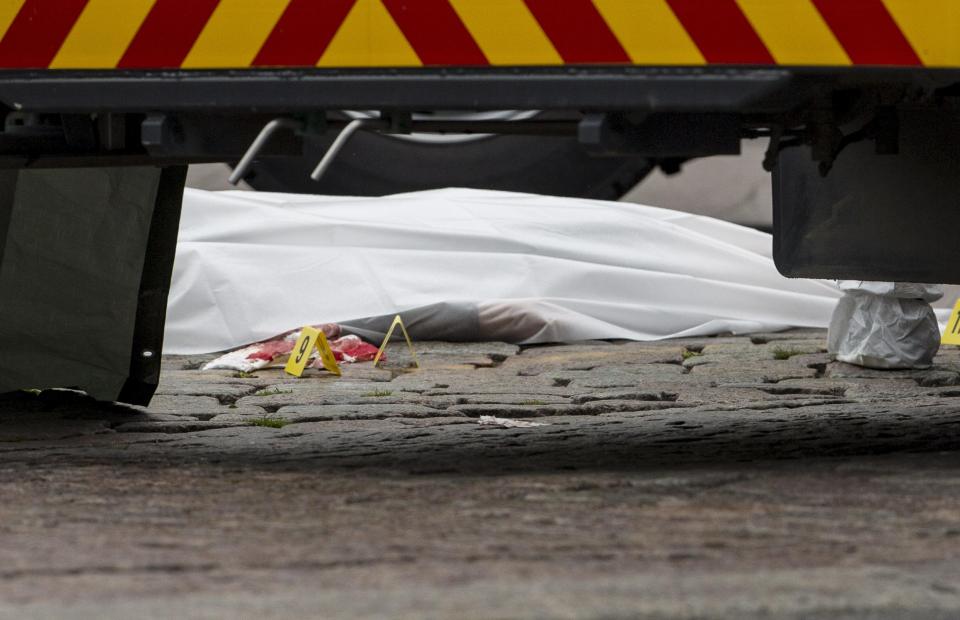 Turku suspect Mechkah
 

was charged with assault in Germany – two other men are on police books for robbery and theft

At least some of the Moroccan suspects who have been arrested for alleged terrorist attacks in Turku have criminal backgrounds in Germany.
Abderrahman Mechkah, a 18-year-old 
abuser,
 was suspected of having committed crimes in Germany, according to the 
DPA
 news agency. According to authorities, Mechkah has come to Finland as an asylum seeker in 2016.
Prior to that, he had come to the authorities in Germany. According to Dpa, the young man used a number of false name in Germany. He stayed for example in Lower Saxony. Dortmund's foreigners wrote his idol in "unknown" in April 2016. The Süddeutsche Zeitung magazine reports that Mechkah was charged with assault in the town of Neuss. However, he was not a terrorist suspect.
On Tuesday, the police also arrested four other Moroccan men.