---
Juiced up on Islam 101…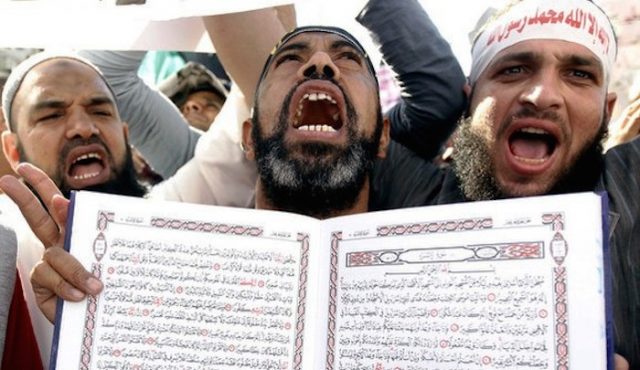 Teenage Barcelona van terror suspect 'is 18-year-old who stole his brother's identity and talked about killing infidels on social media'
Two police officers were run over just hours after at least 13 people were killed
A white Ford Focus broke through the roadblock and collided with the officers
The driver was later shot dead and terror police have arrested two suspects 
Two suspects are being questioned by Spanish police in connection with yesterday's massacre in the tourist district of Barcelona.
A man named by police in the immediate aftermath of the atrocity, which left 13 dead and more than 100 injured, handed himself in at a police station more than 60 miles from the Catalan city.
Officials have confirmed that a Spanish national and a Moroccan have been arrested in connection with the mass killing, after a van swerved across a busy pavement, mowing down innocents in its path.
Neither of them was at the wheel of the van during the attack, prompting fears that the driver was still at large.
In a separate incident a man was shot dead by police after driving through a roadblock, injuring two officers, one of who suffered a broken leg.
But Spanish authorities now say he was not linked to the attack.