---
It's what we've been warning about for years, and have been branded as bigots for the effort.
No Go Zones: Breitbart's Raheem Kassam Unveils New Book on Islamic Ghettos In Western World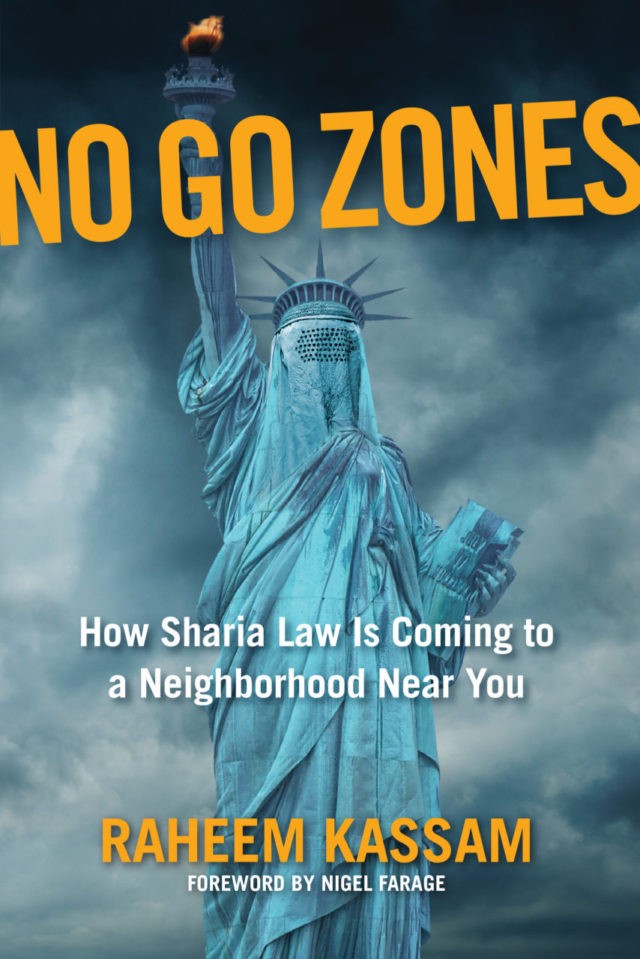 Breitbart London Editor-in-Chief Raheem Kassam this weekend revealed the cover of his new book No Go Zones: How Sharia Law Is Coming to a Neighborhood Near You.
The book — available for pre-order now — details Kassam's travels through European and American neighborhoods where Islamic law finds itself a part of local communities, and ties together narratives between these new ghettos and Islamic radicalism.
The book, published by Regnery, is due to be released on August 14th and is currently available on Amazon, as as well through Barnes and Noble, Books-a-Million, and iBooks/iTunes.
The stark cover image — sure to outrage liberals and No Go Zone deniers — depicts a State of Liberty veiled with in a full burqa, an item of clothing so regressive it has even banned by the French government as well as in other public places across Europe.