---
Brutal –  savage – beasts……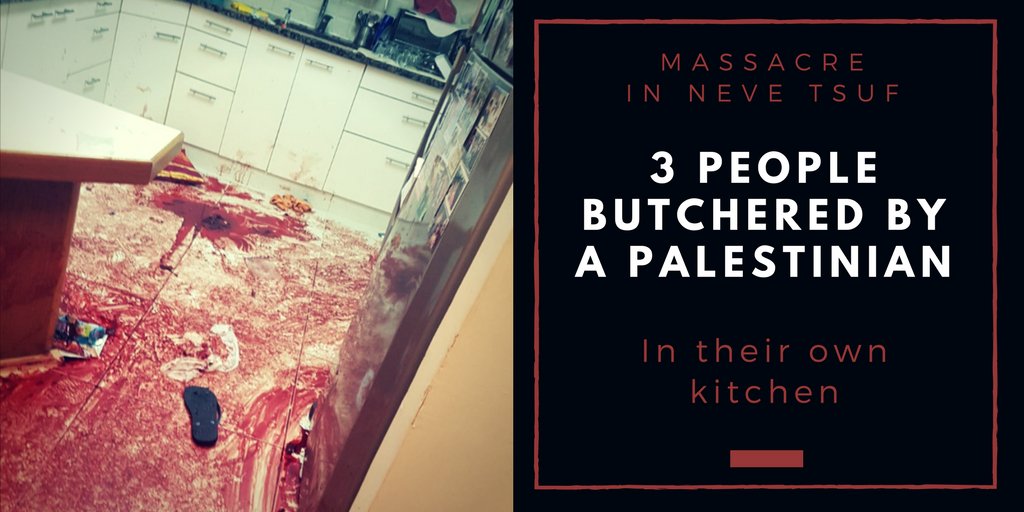 Three Israelis murdered in Samaria stabbing attack
Terrorist breaks into home in Halamish during Shabbat dinner, murders three Israelis and wounds a fourth.
Three Israelis were murdered on Friday evening in a stabbing a stabbing attack in the Shomron (Samaria) community of Halamish, located to the north of Ramallah.
A terrorist broke into a home in the community as the residents were in the middle of their Shabbat dinner, stabbing four people. Two men, one in his 40s and one in his 60s, and a woman in her 40s, suffered critical injuries and were later pronounced dead.
A 60-year-old woman suffered moderate-to-serious injuries in the attack and was evacuated by Magen David Adom paramedics to the Shaare Zedek Hospital in Jerusalem.
The terrorist, identified as 19-year-old Omar al-Abed from the nearby Palestinian Arab village of Kaubar, was shot by a neighbor, suffering serious injuries.
IDF troops are conducting searches in and around the community and checking whether other terrorists were involved.