---
This is the same Islamo-org whose leader, sec-gen Ekmeleddin Ihsanoglu stated in Helsinki to me, directly, before a large audience that there's no such thing as Islamic antisemitism.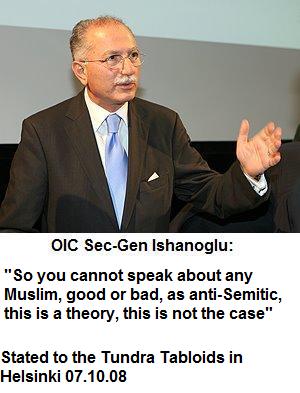 They deny Islamic inspired Jew-hatred but push the faux meme of irrational hatred of Islam.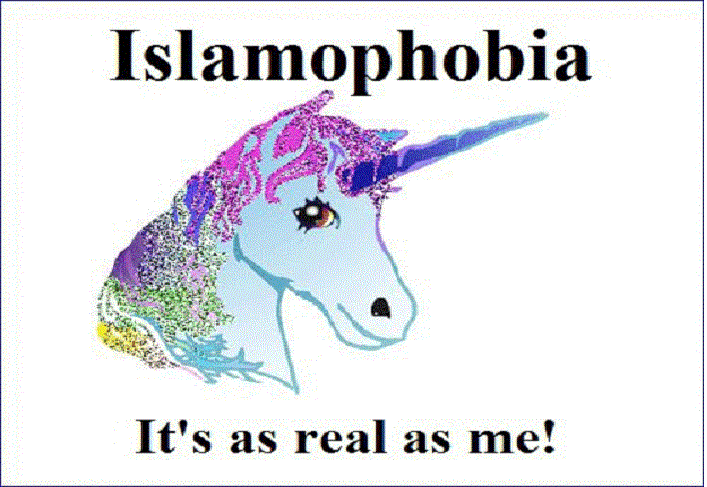 The Organization of Islamic Cooperation to hold forum in London to counter Islamophobia
RIYADH: The Organization of Islamic Cooperation (OIC) will hold a two-day forum in London beginning Saturday for media experts and civil society representatives to explore mechanisms for countering Islamophobia.
The forum has been co-organized with the Islamic Educational, Scientific and Cultural Organization (ISESCO) and hosted by the Islamic Cultural Center (ICC) in London. The two-day event will conclude with recommendations and possible projects for implementation.
Participants will look at the phenomenon of Islamophobia from a legal and human rights perspective, and how it is covered and handled, or promoted in the media, as well as the role of civil society organizations in addressing racial discrimination, hatred and denigration of religions.
Maha Akeel, director of information and communication at the OIC, said that this forum will be held in implementation of the updated OIC anti-Islamophobia media strategy, which was adopted by the 11th session of the OIC Ministers of Information Conference held in Jeddah in December last year.