---
After figuring out that their horrifically biased, demonizing reporting hasn't had the effect they desired.
This is the same media that cast them as cockroaches in need of extermination….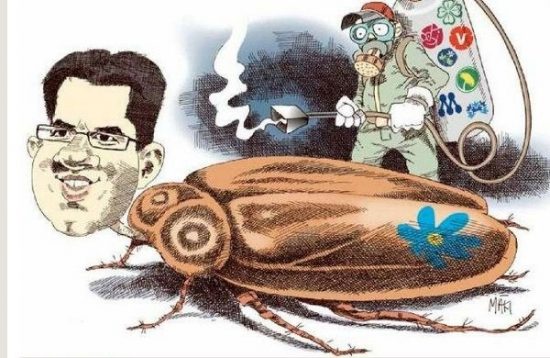 They now shift tactics in treating the SD like other parties. They're hoping to mainstream them to the extent that their growing appeal wanes, so they are still dead set against them.
The media more positive about SD
The political reporting in the Swedish media is now most of the political game. And echo survey shows that reporting on the Sweden Democrats is becoming increasingly positive.
– There have been times when reporting on the SD has been much more negative. In the long term, one can see a shift toward a more neutral reporting, says Sifo opinion Director Toivo Sjörén.
Sifo has compiled the top news in eight national media during May and June, including the report, Aftonbladet and TV4.
The most frequent subject is the political game: who will govern with whom after the elections and conflicts about Anna Kinberg Batra the Conservatives and the Liberals Jan Björklund. But how much care the voters of the political game?
– It could be important to a capable government, if there's one of those moments in the game is important. But it is the issues that are most important to the voters, that is what ultimately drives them to different parties, says Toivo Sjörén.