---
We can all thank the jerk who passed himself off as someone who's serious about mass migration and open borders policies of past administrations….
Timo Soini, former Finns Party head, now a member of the renegade turncoat 'Blue Alternative'.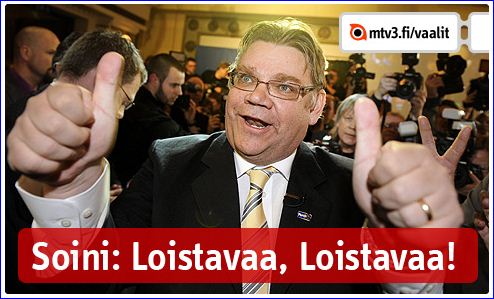 More than 5,000 asylum seekers "missing" from Finnish reception centres
Over 5,000 asylum seekers appear to have gone underground in Finland, according to a review of asylum seekers registered in the country. Yle combed through the statistics and found that the missing migrants left asylum seeker reception centres without informing officials of their intended whereabouts.
An Yle head count of asylum seekers who entered the country since January 1 indicates that more than 5,000 remain unaccounted for at reception centres. According to Yle they have left the facilities without notifying officials.
According to data reviewed by the national broadcaster, some 40,600 people applied for asylum in Finland between January 1 2015 and July 1 2017. During that interval, some 11,900 asylum applications were approved, while 18,000 were denied.
Statistics show that the number of negative asylum decisions handed down began to grown from June 2016, with 11,500 applications rejected during the last six months of the year.
No longer on the books
During that same time period, some 10,700 asylum seekers were either deported or left the country voluntarily. Among those who left the country, 3,200 were people whose asylum applications lapsed because they had registered in another EU country before applying for asylum in Finland. Such individuals were returned to the countries in which they registered under the Dublin Regulation.
However according to Yle, the numbers also show that 5,100 asylum seekers left the reception centres where they were staying without informing officials.
They may have remained in Finland as undocumented migrants, or they may have moved on to other EU countries or voluntarily returned to their countries of origin without cancelling their asylum applications. However, officials now have no information about their whereabouts.