---
She's slipped over to the dark side this one…..Swede Mona Walter she's not….not even in the same class any more…
Mona Walter in an interview with myself: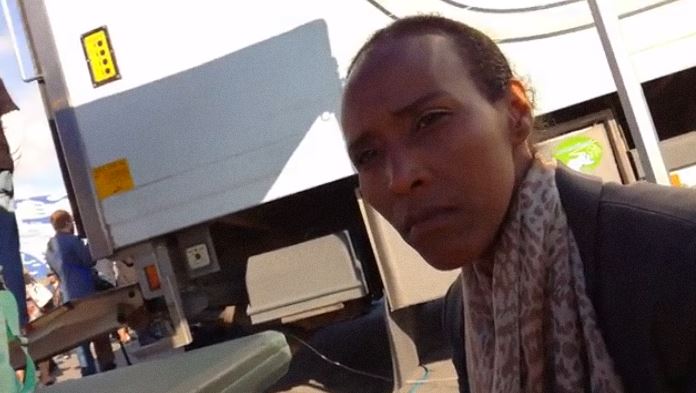 Ayaan Hirsi Ali Warns The World Against… Geert Wilders
DIANA WEST
Author, American Betrayal
[…]
In those days, Hirsi Ali was still known for a clarity of mind which, I think it is fair to say, would have found this Senate panel discussion of -isms and -ists quite absurd. Multiple Islams? "No, that is an erroneous idea," 
she said a dozen or so years ago.
 "If one defines Islam as the religion founded by Muhammad and explained by the Koran and later by hadiths, there is only one Islam that dictates the moral framework."
That was then. Now she wades through the same bog of euphemism Western civilization has mired itself in, moving ever farther away from forthright talk of Islam.
But it's seems to be even worse than that. There was something Hirsi Ali said in her testimony that tells me we see things even more differently than I might have thought, even as we both have been i.d.'d as public enemies by the vicious Leftist hate group, SPLC.
In stressing to the committee that we have yet to define the enemy, that our little programs here and there are meaningless next to the rising tide of "Islamists," Hirsi Ali made it plain that she did not think the Senators understood the urgency of the matter. Well, neither do I. But after she turned to Europe, noting that France has been in a state of emergency since November of 2015, for example, she began (at around 1:40:00) to lament the rise in Europe of "radical right wing groups," which, she said, "are on the rise as they have never been."
In the split second befor she completed her thought I wondered what exactly concerned her — neo-Nazi groups? Golden Dawn…? Was she possibly referring to Marine Le Pen …?
I was wrong on all counts.
Hirsi Ali continued:
"I have lived in Holland for 14 yrs and when I came there was a very small radical right wing group and today it's the second largest party…"
Geert Wilders' Party for Freedom is the Netherlands' second largest party.
I replayed her statement to make sure I had understood it correctly. I had. Ayaan Hirsi Ali is sounding the alarm on Europe by warning in part against the rise of "radical right wing groups" — namely, the brilliant and courageous Geert Wilders' PVV, the most successful political movement to emerge in the West with a clear program to begin to reverse the process of Islamization in the West, which ultimately spells cultural extinction, as any historical map of the Islamic world reveals.