---
Dr.Gerstenfeld's article on The Trend Towards Sovereignty was first published in the Jerusalem Post and republished here with the author's consent. This version has the footnotes included that the original did not.
HOW ISRAEL CAN USE THE WESTERN TREND TOWARD GREATER SOVEREIGNTY
Manfred Gerstenfeld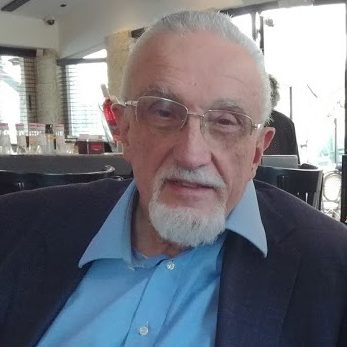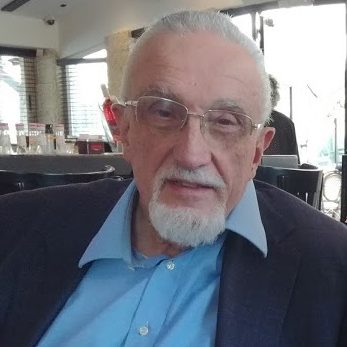 The tide in several Western countries is gradually turning toward asserting more sovereignty. If Israel's leaders study and understand this development it can open up important perspectives for policy making. Some expressions of the 'increasing sovereignty" trend are major.
US President Donald Trump emphasizes sovereignty issues — sometimes in a brutal way. 'America First' is a sovereignty message, as is implementing more stringent border controls by excluding undesirable and illegal immigrants. During his election campaign, Trump stated that people with antisemitic opinions should not be allowed to immigrate to the U.S. Major American Jewish organizations have however failed to promote this idea since Trump's election to office.1
In the U.K the majority vote for Brexit was based on the same desire for sovereignty. Many of those who voted to leave the European Union were largely motivated by their opposition to the E.U.s free movement of citizens of member countries. It seems that Eastern European immigrants worried Brexit supporters more than Muslims. After the three terror attacks this year by Muslim perpetrators in London and Manchester, UK citizens may well regret that previous governments were not more selective in entry policies.
In the past the U.K. did not join two E.U. sovereignty-reducing programs: the Euro common currency and the Schengen zone which abolished internal border controls. In practice, the Schengen group poorly protected their external borders.
Czech president Milos Zeman proposed that his country should hold a referendum on E.U and NATO membership. He is in favor of staying in both organizations, but felt that citizens of his country — where Euroscepticism is important — should have an opportunity to express themselves on the issue.2
Beyond this, there are also smaller movements to abandon membership of the E. U. In the Netherlands, for instance almost a quarter of the parliamentarians belong to parties that want their country to leave the E.U.
Sovereignty was also demonstrated in the refusal of some E.U. members to accept Syrian and other refugees that Brussels wanted to impose on them. Hungarian Prime Minister Viktor Orban was the first and most vocal opponent.3 In the final round of the French presidential elections Marine Le Pen, who wants to reestablish French border controls, received one third of the votes.4 A study by the leading Italian investment bank Mediobanca showed that it would be advantageous for Italy to leave the Euro and reestablish the lira.5
There have also been smaller expressions of sovereignty – which were less publicized internationally. In March of this year, Dutch Prime Minister Mark Rutte refused to allow the plane of a Turkish minister – Turkey is a Nato ally — to land at Amsterdam Airport.6 He intended to appeal to Dutch Turks with dual nationality to vote in a Turkish referendum to support greater power for President Recep Tayyip Erdogan. Peter Altmaier, the head of Chancellor Angela Merkel's office, said that in view of derogatory remarks against Germany from leading Turkish politicians, Germany was considering prohibiting their entry.7
From time to time the Netherlands bans entry of radical Islamic preachers or "hate imams" as they are commonly known in the country.8 In October 2016, for the first time, Belgium expelled a Muslim hate preacher. This fact was even more remarkable because this imam held not only Moroccan, but also Dutch nationality.9 At the beginning of May 2017, Denmark refused entry to six hate preachers, five Muslims and one evangelical Christian. This was based on new legislation passed in 2016.10
Israel has been suffering from foreign interference in its affairs and huge incitement against it. Part of this is antisemitic, such as the activities of BDS promoters who exclusively target Israel. That is in line with the antisemitism definition of the International Holocaust Remembrance Alliance. The discriminatory targeting of Israel was for instance explained in remarks of Curtis Marez, the president of the American Studies Association (ASA). He did not dispute that countries including some of those in Israel's region have a comparable or worse human rights record than Israel. Instead he said "One has to start somewhere."11
In Israel there have recently been some examples of assertion of sovereignty. Earlier this year the Knesset accepted a law to bar entry to foreign BDS activists. One has to see how this law will be applied in practice.12 It should be extended to various other anti-Israel hate mongers.
Just one example of these: The ADL published in 2013 a list of the ten most anti-Israeli organizations in the US. The rhetoric some of these groups employ includes comparing Israeli leaders to Nazis or describing, Gaza as the new Auschwitz, calling for the dismantlement of the State of Israel, or expressing support for terrorist groups that seek Israel's destruction.13
Another example of exercising sovereignty was Prime Minister Benjamin Netanyahu's refusal to receive German Foreign Minister Sigmar Gabriel due to the fact that he met with the anti-IDF organization, Breaking the Silence. Netanyahu's office has stated that he will not meet foreign visitors "who on diplomatic trips to Israel meet with groups that slander IDF soldiers as war criminals."14 
Time is on Israel's side in moves to assert sovereignty. Terrorist attacks like the three this year in the U.K. will lead to increased restrictions on who is allowed entry into democratic countries. What Israel needs is a systematic focus on the issue of how to better assert sovereignty. Simultaneously it must develop public diplomacy to rally support for moves expressing greater sovereignty.
Footnotes: